When people say "science and religion" ...
Probably, such a title of the article may not please scientists, but this is true because the knowledge accumulated by mankind, in the full sense of the word, cannot be knowledge, since we cannot use this knowledge.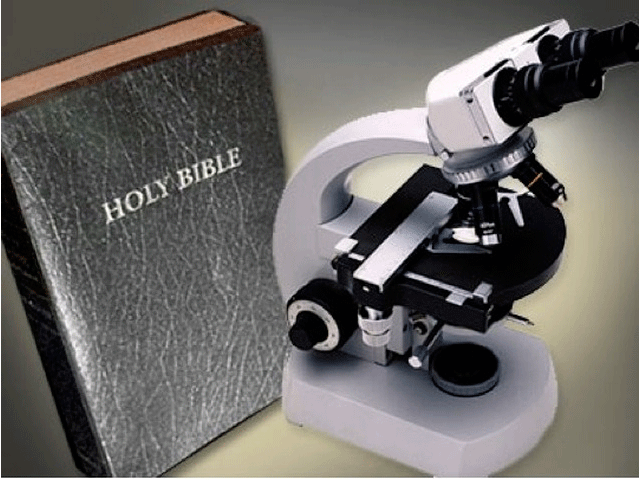 "I know" and "I understand" a person can speak when he really knows something completely and completely, and most importantly, he can use this knowledge in practice, that is, he can solve the task he faces in that area about which a person says that he knows and understands her.
A person really knows, understands and can practically build a house or an industrial structure.
A person really knows, understands and can practically create various mechanisms and devices to facilitate his labor and the movement of goods \ machines and machines \, to store and transfer information in certain ways \ books, electronic media and various communications \.
Unfortunately, on this list of knowledge and understanding that a person can put into practice, that is,in which people thoroughly figured out and skillfully owned, ends. Sparsely somehow agree.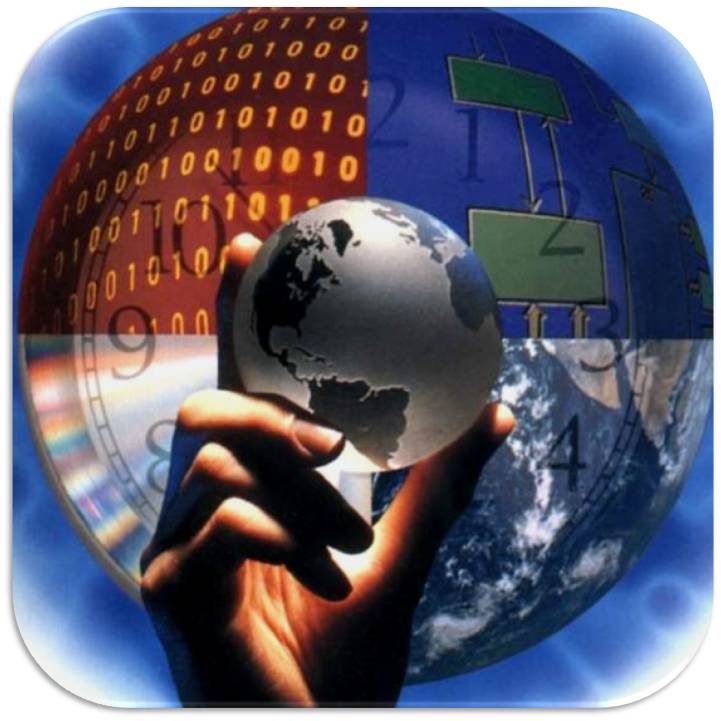 If we can design a car, assemble it, then exploit it and repair it, and finally dispose of it and smelt a new metal out of it, and build a car again, then you cannot refuse a person what he can do. The science here has complete and complete knowledge and indeed it can be called the science of the automotive industry.
But take agriculture, botany and agronomy. What does a man know and can do? She absolutely knows nothing, does not understand and cannot understand, since this knowledge is closed from a person, the Bible clearly states that.
Yes, we have looked after something and have come up with semi-subtlety and semi-madness. By cunning, we here understand the various ways of breeding new varieties of plants, using cross-pollination, selection, selection and grafting of plants, which God has mercifully allowed us to do.
By madness, of course, we must understand agricultural chemistry and genetically modified products. For these two things that are contrary to all common sense, a person has already begun to pay with his life and health, but the worst is yet to come - a person will cease to multiply,will lose reproductive function altogether.
But if a person can make a car with his own hands, he cannot even cure a plant, and not something to create. It is impossible to make so that the large ear of wheat grew like a tree and was not afraid of weeds. After all, then the land will not need to plow.
To create a new plant, or at least improve the old, a person does not have knowledge, and he is content with what God has given him. Science here can not even be called this word.

This is the same as giving a car to savages and even teaching them to ride it. They train a little and will be in the middle of the road - knowledge, i.e. science, about how to fix the car, the savages do not. The fact that they know little how to drive a car, the science of the automotive industry and even the science of operating a car cannot be called. And these savages will beat the tambourines and wait for the auto service wizard or even ask God for a new car.Something like this, a person understands biology, botany, and, accordingly, agriculture, and it is impossible to name scientific human knowledge in these areas.
The savages will explain why the car is going, something like this: "Because the car is driving, it buzzes and throws smoke out of the chimney.In order for the car to travel, it is necessary that fire water be poured into it in a secret opening, which cannot be shown to everyone, inserted a magic rod ... "And so on. How can such knowledge be called science?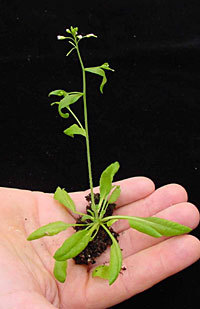 Something like this, unscientific, a person explains to himself why a plant grows: "It is a plant that consumes water, and it is necessary that the sun shine on it. And the plant grows because the cells multiply and grow in it ... "It looks like" The car is going because the wheels spin in it ". How to grow, why it is so growing, we do not know and cannot manage it. But we believe that teachers and scientists in botany and biology lessons explain to us. Note that we believe, since neither scientists nor teachers know exactly. We believe because there is nothing left for us. If you truly do not know, then you just need to believe. That is why our science is more faith.
When Adam sinned and did not repent before God for violating his commandment, God decided to punish him and took from Adam the Garden of Eden with his beautiful fruits that grew by themselves and did not require care.
God said that man will now be punished, and in sweat and hard work, he will get food for himself, and he will eat the cereals, not the fruits of the Garden of Eden.And to make it harder to grow cereals, God sent weeds to the ground, and now man has to plow and weed. This is so-so, a parable from the Bible for the workers of agricultural science, who still cannot come up with a universal remedy for weeds.
"17. And Adam said: Because you listened to the voice of your wife and ate from the tree, about which I commanded you, saying: Do not eat from him, the earth is cursed for you; with grief you will eat of it all the days of your life;
18. thorns and thistles she grows to you; and you will eat the grass of the field; the Bible. "Being" Chapter 3.
Let's see, what else can a person have and what is perfect in? Medicine, too, seems to be developing, just like agriculture, but God does not give eternal life to us, which means that diseases will be, because a person must die from something.

You can talk a lot about other sciences and skills of a person, but a person cannot achieve perfection in physics or mathematics, because he cannot understand what matter is and that such a beginning and end cannot be presented and understood. They invented mathematics to themselves infinity and calmed down, and further until a person cannot be given knowledge how to give matches to children.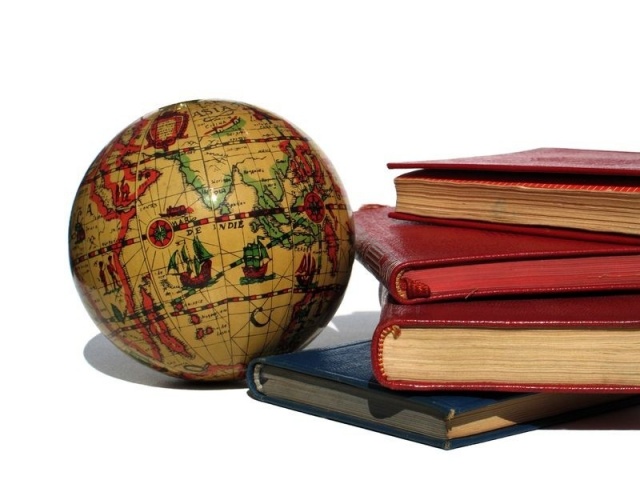 It turns out that a person knows and understands little, in fact, since he cannot explain anything to the end.It turns out that the knowledge of a person is wrong, since it is practically impossible to use them. But the man called his ignorance "science" and built some kind of chain of his own conclusions, which you only need to believe, because a person is not able to know these discoveries differently.
A person is simply a practitioner, since he has adapted to use what he was able to put himself in the service on earth, but he did not know how and what it really is. But he invented different explanations for his incomprehension, such as a current flowing through wires, and lightning hits the ground, and at that decided that it is a science.
Believe it or not, faith is a voluntary thing.
In other words, science must also be trusted. And it is quite obvious, since all the major scientists who discovered the laws of physics, mathematics and chemistry were deeply religious people and openly recognized and admit that their explanations and scientific knowledge are far from perfect.
Take it to yourself, tell your friends!
Read also on our website:
Grace or what laws change our mood
An ordinary blinkered person lives according to the laws of the inner life unknown to anyone (and to himself) and does not even know that there is a completely different spiritual life.
How to make the president and deputies benefit their people?
It would seem that almost a fantastic wish is quite realistic and feasible, and you can still live to see it with your own eyes.
Are presidents, like kings, considered God's anointed?
In fact, this is a question of God's providence, how much God intervenes in our life and how much He can partially let it run by itself, according to the principle "let them understand and choose who they want."
Why did God create people?
The question of why God created Adam, and then Eve, and in general, people, has no definite answer. The most acceptable idea seems to be that God needed the people (Old Slavonic) to replace the angels who had retreated from him, who were cast down from heaven with Satan to the earth and are now on the earth and above the earth (in the atmosphere) and underground.
How to understand the phrase "Life in Christ"? Or is it a translation error?
This is a very real and correct statement, not a translation error or a bad translation.Living according to Christ, or as Jesus Christ commanded, is one concept, and "Living in Christ" is a different concept.
What is the other world for?
It would be very bad, or even terrible, if it did not exist, if it was unseen until the man of the world. It would turn out that the crown of human life is death. And why then the whole of human life?
It turns out that evil as an entity is not at all and cannot be!
It turns out that evil itself does not exist, it is a negative derivative of good or good, of the life of a plant, for example. In addition, evil is an idea, that is, not a substance, not a thing, but an act of will. It is possible to create or not to create.
What is the right name for sin and what are mortal sins?
Sin is all that harms a person's vital activity and interferes with the fulfillment of his mission or the achievement of his goals. That which interferes with a person's normal life is a sin.
How many times a day does a person sin?
Every layman who simply did not know that the lion's share of sins can be accomplished mentally can bring such an unusual result of the past day.To think a sinner is a sin, as well as to accomplish what you thought.
Where do thoughts come to our head?
You probably know that the person best performs the actions and performs the actions that he has thought of (as he thinks) himself. A person considers them truly faithful, because inner pride speaks in him: "I myself thought of that!"
Predictors, fortune tellers, prophets - what's the difference?
It turns out that otherworldly forces really communicate with a person through certain people they have chosen, which others began to call prophets. These people are prophets by the grace given to them by the Higher Power, possess the gift - insight.
How to avoid sins?
The question already partially contains the answer: we must truly avoid sins by all available methods and methods. And when you manage to avoid sin for the first time, you can believe that the second time it will be easier, and then it will become a habit for the tenth or hundredth time, and the sin will be defeated.
Related news