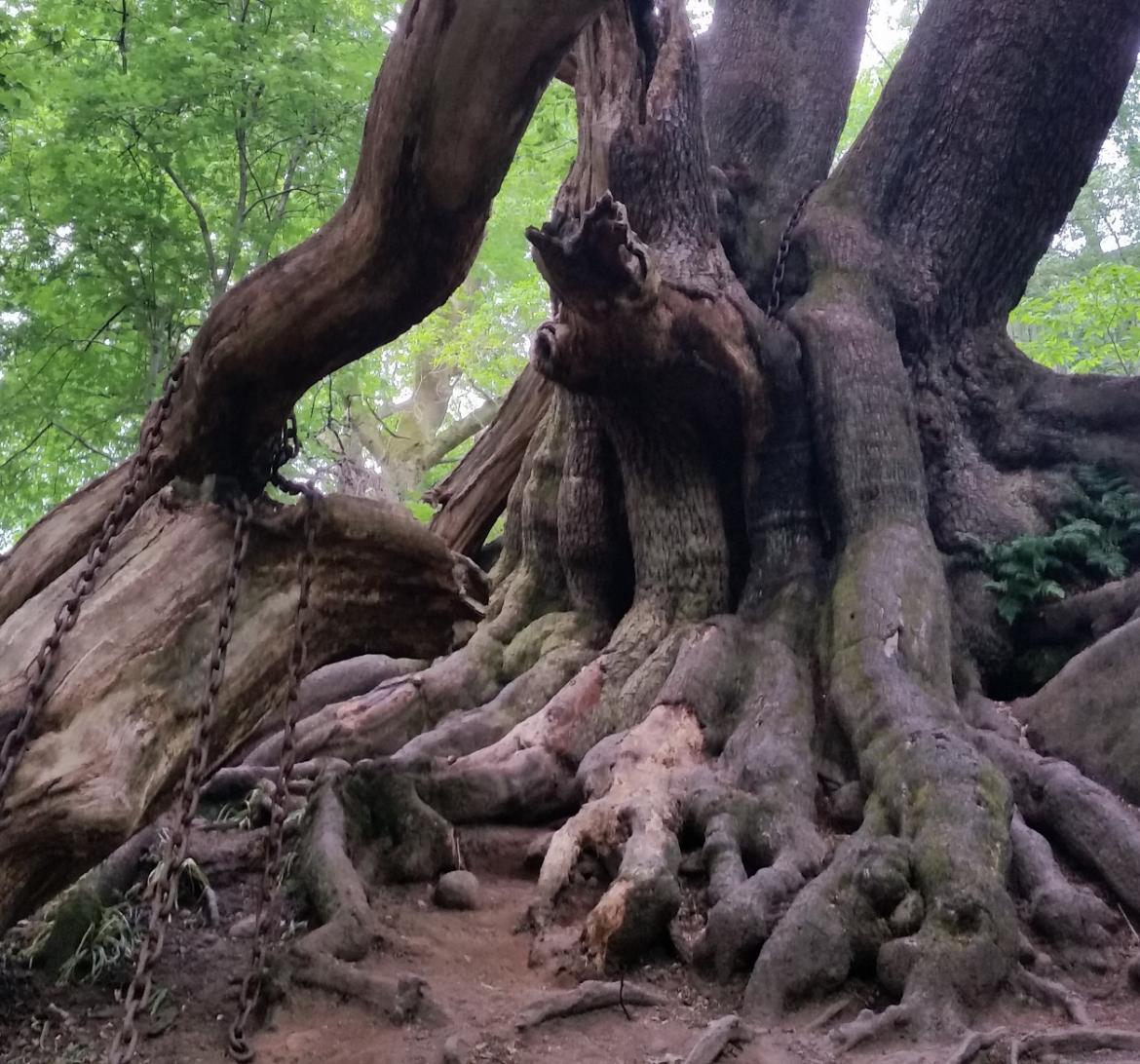 The Legend of Oak in Chains
In a small forest in Staffordshire, England, there is an ancient oak tree whose fallen branches are bound by old rusty chains. A legend has been circulating about this oak since the 19th century, on the basis of which you can make a good horror film or a mystical thriller ...
In 1840, on the way to her estate in Alton Towers, an elderly woman approached the crew of Earl Shrewsbury and begged for alms. However, the count not only did not give her money, but also demanded that his servants throw the old woman out of his land. They dragged a woman, but she managed to shout in the back of the graph: "I curse you and your kind! And every branch that breaks off and falls from this oak tree is one of your relatives who will die at the same instant!".
Earl missed these words past his ears, but that night a strong wind broke out, which broke one of the branches of the oak. And almost simultaneously with this inexplicable death, one of the sons of the count died. The next day, the count ordered him to chain the branches of the oak so that they could not be damaged by wind or other force.
A terrible legend?
But there are always skeptics. And another story.That about the same time the son of the count was riding a horse, a gust of wind broke the branch, she fell on him and killed him on the spot. After that, the count ordered the branches to be fixed so that no one else would suffer from them.
In any case, there is still a tree in that forest, and the chains are in place.
Related news
The Legend of Oak in Chains
The Legend of Oak in Chains
The Legend of Oak in Chains
The Legend of Oak in Chains
The Legend of Oak in Chains