Stratification: to grow faster and better!
Seed stratification is a fairly important process that many have not heard about. But in this case, either the person is far from gardening everyday life, or does it without even knowing the term itself. In fact, it is the placement of seeds in "winter" conditions, but without throwing them into a snowdrift, but providing artificially with cold and moisture.
Such an event will not affect them negatively, but on the contrary - germination will accelerate, and germination will increase. How to seed stratify yourself to get excellent results? First of all, it is worth knowing that every culture needs an individual approach.
What is the meaning of the event?
Nature is smart and took care that the seeds at low temperatures did not die, but rather wintered quietly, giving spring shoots. However, this led to the fact that in some cultures the seeds, without having passed the "embryo's dream", will not give out shoots. That is why they are not only not afraid of the cold, but also need low temperatures.
Our ancestors stimulated the growth of seed material simply - they placed it between 2 layers of wetted soil and "threw" it without covering it. Today, stratification of seeds at home is possible. To do this, the seeds are placed on a woven napkin or mixed with a mixture of wet sand with peat, all put into a bag with a zipper fastener and kept in a refrigerator.
It is necessary to take care of suitable humidity, it should be moderate, otherwise the seed will either germinate faster than necessary, or will be covered with mold fungi.
For most trees, shrubs and herbaceous perennial crops, stratification is mandatory, especially when it comes to northern areas. The ideal temperature is from 1 to 3 degrees, and the duration of the event is different for different cultures. For example, the barberry will take from 2.5 to 3 months, cherry - from 150 to six months, and the seeds of lemongrass - 3-4 months.
Strawberry and strawberry stratification
A quick procedure is suitable for the seeds of these common crops: during sowing, a 2-centimeter snow layer is put on top of the soil, and strawberry or strawberry seeds are spread over it using a thin wet stick (a regular toothpick will do) and then covered with nothing.
The containers are placed on the lower shelves of the refrigerator for two or three days - this time is enough for the snowball to melt and pull the seeds into the soil to the required depth. After this period, strawberry containers are removed and placed on the windowsill. Now they should be covered using glass or transparent film.
There is another stratification option suitable for strawberry and strawberry seeds - a warm method. The seeds are placed on a moistened paper napkin, one more is placed on top, and then they are gently rolled into a roll. After it is placed in a bag of polyethylene, tied in such a way that there is little access of air, and kept warm for 24 hours.
Shock for lavender seeds
The stratification of lavender seeds is also necessary for them to wake up and begin to germinate, otherwise it is not even worth waiting for a good germination rate. To do this, two months before planting, the seed must be placed in a damp cloth (gauze folded in several layers) and kept in this way at room temperature for a couple of days.
After the material with the seeds is placed in the bag and sent to the top shelf of the refrigerator.In this position, they should remain until landing. You can also improve the quality of germination by placing the seeds in dissolved succinic acid or Epina.
Primrose Seed Treatment
This plant also needs to imitate natural conditions, and the procedure can be done at home using a refrigerator. Before stratification of primrose seeds begins, it is recommended to hold them in a solution of potassium permanganate, for this they are laid out in liquid for a couple of minutes, and then soaked in water for a day. This is a great way to disinfect.
When the seeds swell, they are sown in small containers filled with earth, or peat pots. We must not forget that the larger the seeds, the deeper they fit, but the smallest specimens sprinkle quite a bit. To preserve moisture, containers can be closed with a film.
After planting and placing the seeds in the refrigerator, it is necessary to ensure that the soil does not dry out, because even with short-term dehydration the seeds may die. Another popular stratification method, using a sponge, is also suitable for primrose seeds, since some varieties of this plant have rather tiny seeds, which complicates sowing.
On the sponge make an incision with longitudinal grooves, in which the seed and placed. Then the sponge is placed on a plate or tray, moistened with water. To maintain the level of humidity should be throughout the period of stratification and further germination. For small seeds it is better to take a fine sponge.
Aquilegia Seed Stratification
Aquilegia or catchment can often be found in gardens. This unpretentious plant with pretty flowers, undoubtedly, becomes a decoration of the site. A stratification of aquilegia seeds is carried out as follows: under the influence of heat or cold.
As in the case of primrose, the seeds should be pre-treated with a solution of potassium permanganate, which disinfects the material for the upcoming sowing. In the cold method, the seeds are placed in a container with a moistened base and placed in a refrigerator for 30 days. The ideal temperature is within 5-7 degrees.
During the thermal procedure, seeds "packed" in the same way keep the same amount of time, but already at a high temperature - 32-35 degrees.
Shock impact for clematis
This amazing plant is used to decorate fences and various buildings, as it literally covers the surface with a beautiful floral carpet. Most often large seeds of clematis are sown before winter, immediately after harvest. However, this method is not suitable for all plant varieties, since it will take a lot of time (up to 500 days) for their germination. Therefore, it is recommended to carry out stratification, and planting be postponed until spring.
The procedure of large seed material is carried out as follows: they should be kept for 3 months at a temperature of 5 degrees - in the refrigerator, or placed in a snowdrift outside. But it is worth knowing that if they are left in the yard, they can fall into the hands of rodents.
Seeds of medium size are stratified for about 1 month: first, they are soaked for two days in water, which is changed every 2-3 hours. This is followed by the procedure of bubbling, when the seeds are placed in water, which is saturated with oxygen aquarium compressor.
As for small seeds, before planting it is enough to place them in water for a day, and then start sowing.
Delphinium Seed Stratification
For this plant, a wet method is suitable, in which the seeds are laid out on a damp cloth, covered with another layer and a roll is constructed from them.Then they are covered with wet moss, placed in a suitable container and placed in a refrigerator for 7 days.
After this time, it is necessary to assess the condition of the seeds - they must be swollen. But if some of them gave small sprouts, then they need to be sown, and the rest placed in a colder place. The fact is that whitish sprouts are able to break off during disembarkation and then seedlings should not be expected.
Rose Seed Stratification
The seeds of one of the most luxurious flowers also need "shock therapy." To do this, they are taken out of the fruit and immediately placed in a sieve for disinfection, 20-minute rinsing in hydrogen peroxide is started.
Then they are placed on the base, which can hold moisture for a long time - cloths, cotton pads, etc. It should also be wetted with hydrogen peroxide. The same wet material is placed on top, and everything is neatly rolled into a roll. Seeds are stored in this way for 2 months on the bottom shelf of the refrigerator. But it will require periodic airing and wetting of the material.
Seed stratification is a procedure that provides seeds with the necessary conditions, which "drives" the germination mechanism and improves the results of sowing.
Related news
Stratification: to grow faster and better
Stratification: to grow faster and better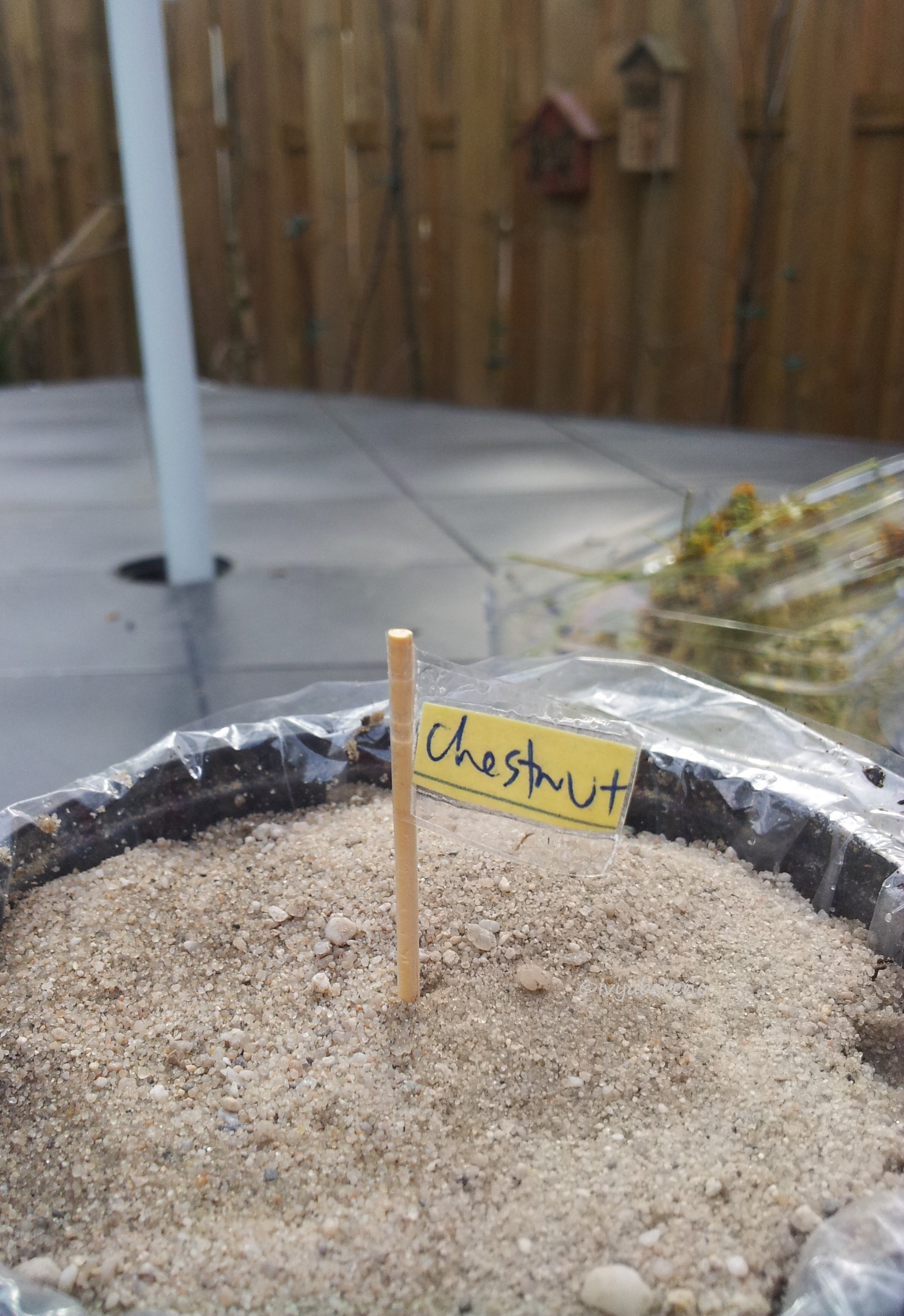 Stratification: to grow faster and better
Stratification: to grow faster and better
Stratification: to grow faster and better