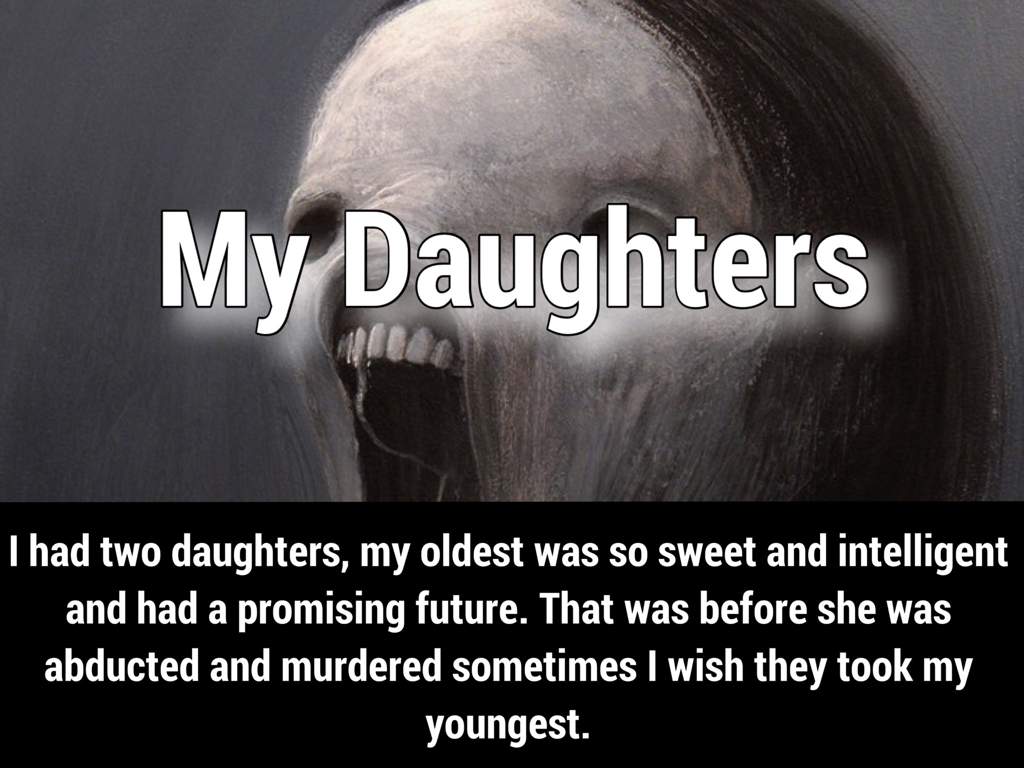 Short horror stories
Short but very scary stories, proving that sometimes two sentences are enough to get very scared, the main thing is to turn on the imagination!
2. I put my son to bed and straightened his blanket when he looked into my eyes and said: "Daddy, so someone is under my bed ..." To dispel my son's fears, I looked under the bed and saw a son there who was looking at me and whispered: "Daddy, someone is lying on my bed ..."
3. That night, when I spent the night in a house in the woods, the dream never came to me, as the portraits on the walls scared me, old, ominous, ugly. Since then, I have trouble falling asleep, as there were no portraits in that house ... only windows.
4. On Earth, lived a single person. He was sitting in a chair in his room, and there was a knock at the door.
5. I was delivered dummies in a bubble wrap. I left them in the living room, and after a while I heard the bubbles bursting.
6. In the window of my room, an ominously smiling face appeared and stared at me. I live on the 14th floor.
7. My daughter never stopped crying and screaming in the middle of the night.I went to her grave and asked to stop, but it did not help.
9. Mom called me into the kitchen. On the way there, I heard my mother whispering from another room: "Don't go there, I heard it too."
10. I woke up because I heard a knock on the glass. At first I thought that someone was knocking on my window, but then I heard a knock again ... from the mirror.
11. I come home, mom from the kitchen shouts "Go to dinner", immediately SMS comes from mom: "I'll be late, warm something for yourself".
12. I, as usual, kissed my wife and daughter before bedtime. I woke up in the ward with soft walls, and the doctors said that I dreamed all this.
13. She asked me why I sighed so hard. But I did not sigh.
15. My wife woke me to say that there was an uninvited guest in our house. But she was killed two years ago. "I can't sleep," she whispered, climbing into bed with me. I woke up in a cold sweat, clutching at the dress in which she was buried.
16. Doctors told the patient that phantom pains are possible after amputation. But no one warned about how the cold fingers of an amputated hand would scratch the other.
17. Yesterday I dropped my cell phone, and it fell straight into the drain grate.This morning I woke up and saw that the telephone, safe and sound, lay beside my bed with the only unread message: "You're welcome."
18. We decided to swim at night, went into the water, you took my hand, and I felt like the happiest person on the planet. Then I looked at you and realized that all this time you went into the water, helping myself with both hands.
19. Lying in bed and trying to sleep, I suddenly heard that my dog ​​was screaming at the bedroom door. I got up to let him in, but turned around and saw a dog sleeping peacefully near my bed.
20. I woke up at three in the morning and saw that my younger brother was looking at me intently, sitting on the edge of his bed. At that moment, the blanket moved behind him, and I heard someone whisper: "Little brother, someone is sitting on my bed."
Related news
Short horror stories
Short horror stories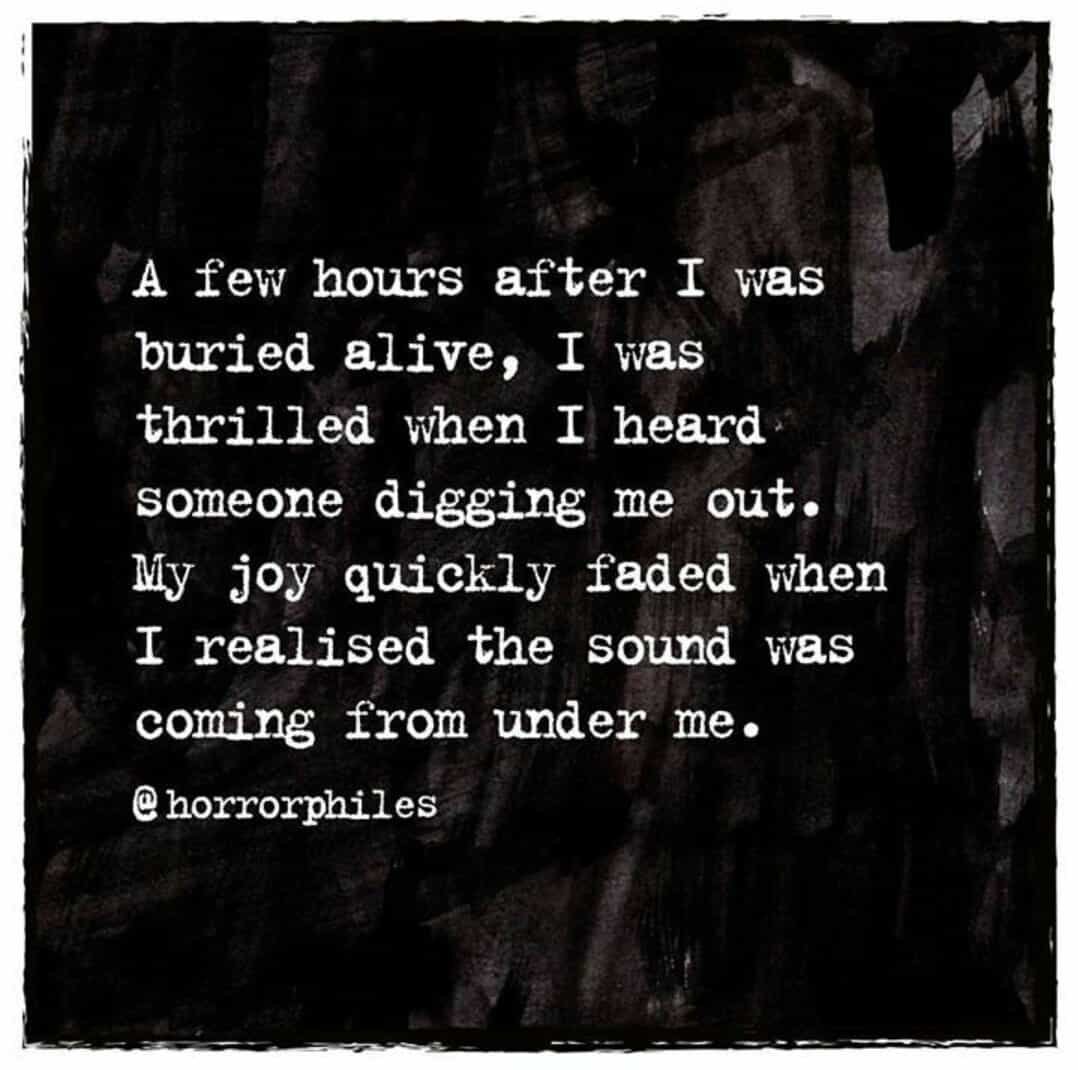 Short horror stories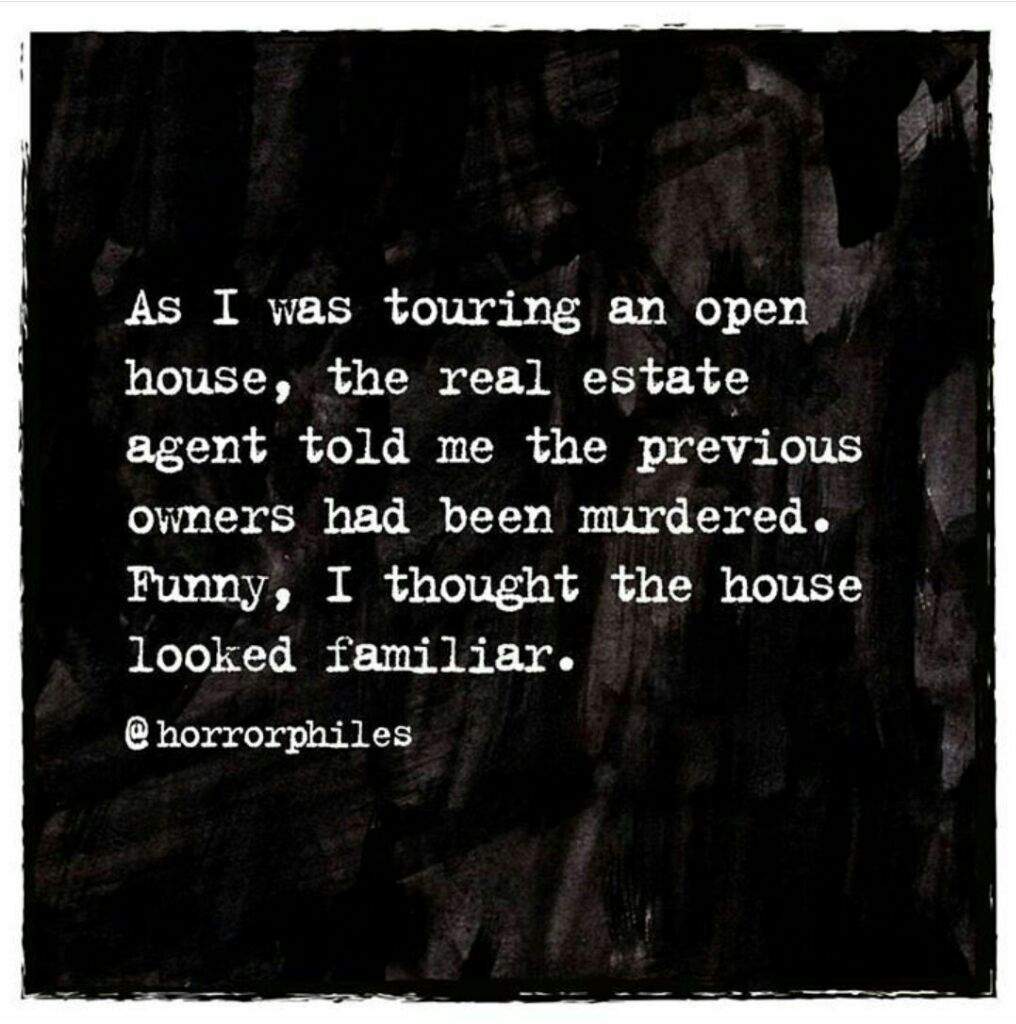 Short horror stories
Short horror stories