Sasha Nikolaev
23.10.2015
Rest by the sea: how to combine entertainment with treatment
Rest by the sea may differ qualitatively depending on which of the seas (and which country) you prefer. Ideally, before traveling to the sea, it is advisable to consult a doctor about which maritime climate is best for your health.
Holidays by the Black Sea
Salt water of the Black Sea is an inexhaustible source of trace elements that are as close as possible to human blood in composition.
Iodine in the composition of the water of the Black Sea is very useful for harmonizing the work of the thyroid gland, zinc and phosphorus - for nails, hair and skin, calcium - for strengthening the bone system. Therefore, rest at the Black Sea is especially indicated for people with an unhealthy respiratory system, as well as for those who consider it their goal to strengthen the immune system, the central nervous system. At the same time, visit many interesting places for entertainment.
Where to go?
Crimea (Ukraine), Sochi (Russia)
Rest by the Sea of ​​Azov
The Sea of ​​Azov is colder than the Black Sea, but, according to the reviews, it is cleaner.The Sea of ​​Azov is the smallest sea in the world (average depth is 7.5 m).
The Sea of ​​Azov is distinguished by a large amount of therapeutic mud, indicated for people with joint and muscle pain, diseases of the musculoskeletal system, respiratory and nervous system.
Where to go?
Ukraine (Zaporizhia, Donetsk, Kherson region), Russia (Rostov region, Krasnodar region)
Rest by the Dead Sea
In fact, this is not a sea, but a salt lake located between Israel and Jordan. The water of the Dead Sea is one of the most saline in the world - 10 times saltier than in the Black Sea (33.7% salt content). Therefore, the one who rests on the Dead Sea for the first time is shocked by the effect that the body of a swimming person without effort keeps directly on the surface of the water.
The Dead Sea is also called Salty or Asphalt Sea. Those who in Ukraine cannot cure skin diseases, in particular, psoriasis and vitiligo, go to the Dead Sea. The Dead Sea is also good for people suffering from diseases of the musculoskeletal system, for patients with rheumatism.
Where to go?
Israel, Jordan
Holidays by the Red Sea
The Red Sea is the saltiest among the seas of the World Ocean. 1 liter of water of the Red Sea contains more than 40 g of salt.In the coldest time of the year on the coast of the Dead Sea, the air temperature does not fall below 25 degrees.
Rest on the Dead Sea is a great way to improve health for those who suffer from skin diseases, as well as diseases of the respiratory system. For the treatment of vitiligo and psoriasis, those people come here that the doctors in Ukraine could not help.
Where to go?
Egypt, Israel, Jordan, Saudi Arabia, Djibouti
Fun by the sea
In summer, everything is clear in your homeland: you can visit numerous beaches, buy large sweet sweet corn and swim in plenty. What kind of fun at sea can you get in Ukraine?
This is yachting (riding on beauties yachts and large boats), at the same time diving with scuba diving. Many resorts and resorts by the sea at any time of the year offer sources of sulfur water and radon baths. For health, it is useful to undergo the course of these procedures, get dirty with mud from head to toe, and in the evenings anneal at discos.
What entertainments are waiting for you in another country in the winter on the sea, when we have snow and cold? In Egypt or Turkey, for example, you can order an instructor and get an international certificate of diving or surfing.It is advisable to know English - not all in these countries speak Russian, although the vast majority have basic skills.
Restaurants and discos
If you are tired of lying on the beach and collecting shells - go for delicious cuisine. But remember: it is advisable to do this an hour before the voyage or an hour and a half after. A full stomach is not conducive to active pursuits and water sports. The load on the body increases, and you can overload your heart muscle.
Where to go?
Hurghada - the resort of the king of the entire east coast of Egypt.
Resort Makadi Bay, well located between Hurghada and Safaga (Egypt)
Tel Aviv is the most important cultural center of the whole country and an excellent seaside resort, with golden-colored beaches, the cleanest Mediterranean Sea, beautiful souvenirs.
Do not wave for the adventures in Jordan?
A regal place in Jordan (near Amman) is visited by people who know a lot about the unusual. Here you can rejuvenate your skin, improve your health and have fun on the unique Dead Sea. It is located 65 km from Amman, here is the lowest point of the planet. You will visit a place that is as much as 400 meters lower than the level of the world ocean.
This is one of the most illuminated and sunny in the world inhabited points of the Earth. There are more than 330 clear days in a year. And the air is 10% richer in oxygen than any other sea, whatever you take.
Resorts and five-star hotels in Jordan amaze with good service and beautiful nature. After resting on the sea, called the Dead, you will leave with a lot of oily skin, rich in healing salts. What to do here and how to have fun? You will be offered many interesting excursions, for example, to visit the city of contrasts Amman or the desert of Wadi Rum, untouched by civilization. Impressions will be enough for the whole year.
Take it to yourself, tell your friends!
Read also on our website:
Lego designers: the reason for popularity
It's hard to find someone who wouldn't hear about Lego designers. The designer has a long history and during this time has become the favorite toy of many children and even adults.
Unforgettable gifts for children
What are animators in Mytishchi? These are trained professionals in their field who are able to create a real holiday and to cheer up children, to please them with various creative actions and to give your child a birthday gift.
Simtoo - a new generation of drones manufacturer
Passion for drones has recently taken a massive scale, and many users are watching with interest for new items. Every year, small aircraft are being improved, both in terms of functionality and technical equipment.
Overview of flash games for boys
Gra at all times has been and remains a means of child development, because it is the game process that has a direct impact on the psychological and mental development of a child. In our innovative technical age, computer games take up more and more space in this complex process, and parents are increasingly asking themselves: prohibit or allow, and if allowed, which games to choose.
Strange and unusual sweets in the world, not all of which I want to try
Most people will not refuse if you offer them something sweet to eat, but those unusual sweets, which we will discuss in this article, can be surprising, and perhaps even rejecting even the most incorrigible sweets.Would you like to try these original and strange sweets?
Children's entertainment center Zamaniya
Come to the children's entertainment center Zamaniya. An excellent solution for a children's holiday or a fun weekday. Reasonable prices and a large selection of entertainment.
What is a fijget spinner, and why is everyone crazy about it?
Do you have children who attend high school, are you a teacher or just an active Internet user? So, you probably saw spinners - small colored devices, which all go crazy. About what a spinner is, where it came from, and why people around are so obsessed with it - all the answers are here!
The most unusual bikes in the world that you want to ride
Why waste your time on trifles and ride a regular city bike when you can ride a flying bike, or the highest, longest, or even a bike-car? What are the most unusual bikes already invented by craftsmen from around the world - show and tell on!
Do you remember those fashion accessories of the 90s and 2000s that every girl had?
The last decade of the 20th century and the beginning of the 21st century were marked by unique trends among accessories, some of which even return to fashion. Most of these things now look ridiculous and tasteless, but they cause serious nostalgia! Let's remember together what was the girlish fashion of the 90s and 2000s.
What to do in the spring to get out of winter hibernation and start a new life
During the winter, we are exhausted from the cold, lack of sun and vitamin deficiency, and the arrival of spring opens up our second wind! But many are tired so much that spring itself does not have a healing effect. What can cheer us up at this time? Vigorous activity and change! What to do in the spring - find out further.
Things from the past that are no longer needed in the 21st century
With the beginning of the XXI century, many new devices have entered our lives, which continue to improve and replace each other as soon as we get used to them. But many still remember those old things that we used once daily, and now left in the past. And you can remember about them in our article!
What our faces would look like if they were completely symmetrical
Many of us take pictures, turning to the lens with our "advantageous" side and sighing about why both parts of the face cannot be equally beautiful. However, photographer Alex Beck proved that having a symmetrical face is not a reason for joy. Is it true that symmetry of the face is so important for beauty - find out further.
Related news
Rest by the sea: how to combine entertainment with treatment
Rest by the sea: how to combine entertainment with treatment
Rest by the sea: how to combine entertainment with treatment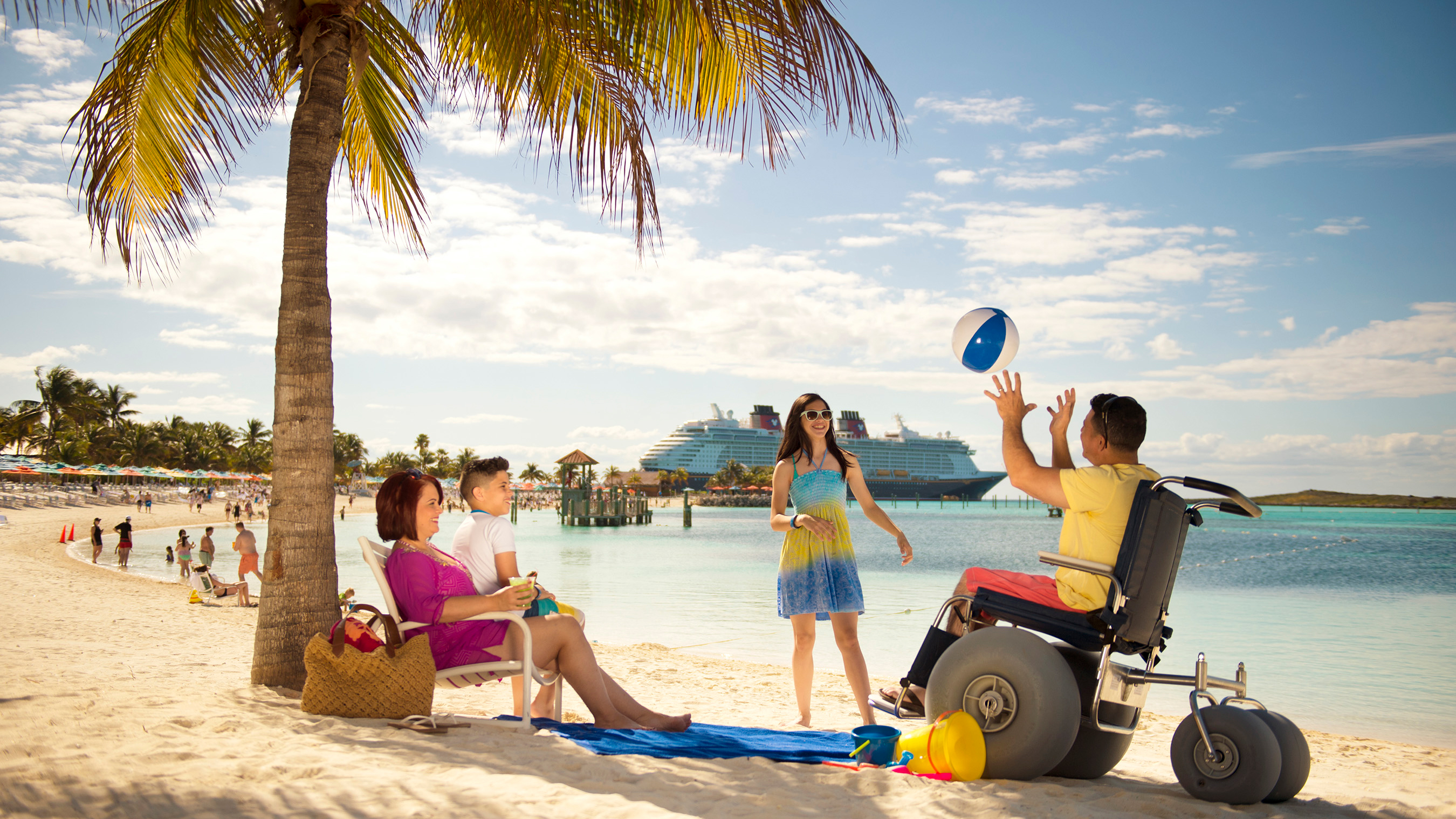 Rest by the sea: how to combine entertainment with treatment
Rest by the sea: how to combine entertainment with treatment