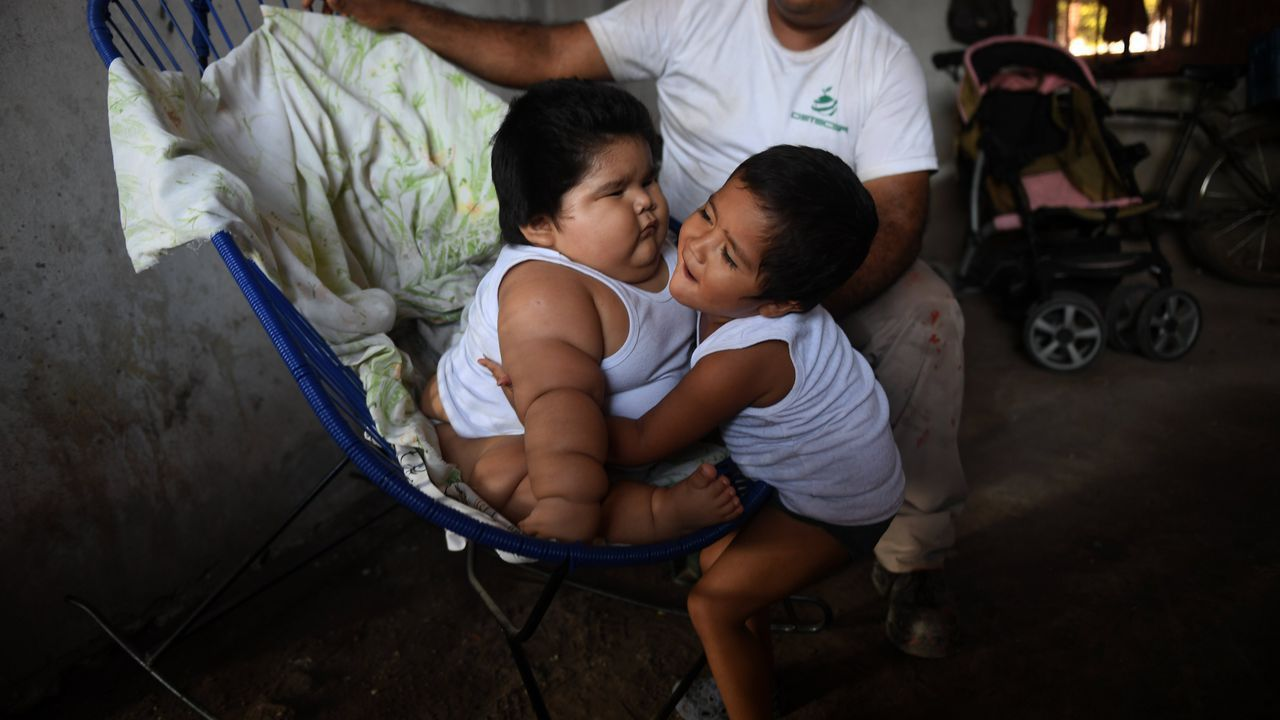 Mexican "baby" in ten months weighs 28 kg
24 months old Isabelle Panthoi 10 months ago gave birth to her second son, Luis Manuel Gonzales, who was no different from other newborns.



The 24-year-old mother of two children living on the coast of the Mexican state of Colima believes that the fault of the condition of the younger son is too fat breast milk, which she feeds him to this day. At birth, Louis weighed 3.5 kg, about the same as his brother Mario, who recently turned three years old, but at the moment he is clearly inferior in size to his younger relative.
Doctors do not believe that breast milk caused infant obesity and put forward their hypothesis that the boy may have a disease called Prader-Willi syndrome, a genetic condition in which children have an insatiable appetite and have weak muscle tone. Louis's parents reject the diagnosis made by medical professionals and state that the child does not require that he be constantly fed.
Doctors, after the survey, are considering the possibility of providing the boy with hormonal treatment, which can cost $ 555 at one time, despite the fact that his father earns only $ 200 a month.
The causes of Luis obesity are unclear. He is currently under medical treatment with a Mexican doctor and nutritionist Sylvia Orozco,
"His liver, lungs and heart suffer from" fatigue. " The life of a little patient who has lost the ability to move independently is in danger, but we hope that we can help him. He suffers from hormonal and thyroid disorders that are treatable, "the doctor said.
Related news