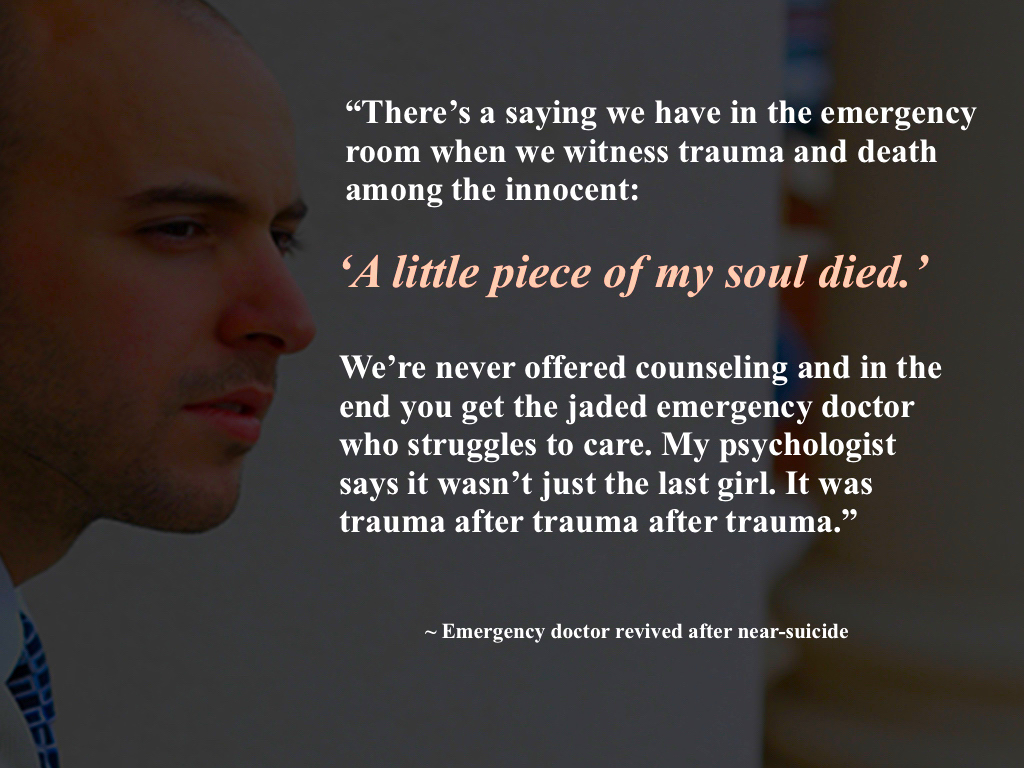 "Last" days of survivors after attempting suicide
Every year, many people try to settle accounts with life, but society, sadly, pays attention only to those whose attempt is still "crowned with success."
As for those who did not succeed - their stories remain untold because of a sense of shame and shame, or because of fears of generating the same dangerous desires in the minds of others. Although, it should be noted that a confidential conversation, accompanied by an understanding of the interlocutor, in fact does not cause an increase in suicide. This universal silence leads to the fact that people who survived after unsuccessful suicide attempts find themselves in a kind of isolation, while family, friends and doctors do not get a clear understanding of the situation and do not know how to help unhappy sufferers from endless suicidal thoughts.
However, the "neck of secrecy" gradually subsides. Thanks to online forums, peer morale groups and social movements aimed at fighting stereotypes, such as "Live Through This"."Survive it") and "Time To Change" ("Time to Change"), people began to talk about their attempts at suicide, as well as find support and strength to return to normal life.
In one of the discussions on the Raddit website, the three survivors spoke frankly about the day when they decided to attempt suicide. We discussed with them the events that occurred both before and after the attempt to commit suicide, and also asked what they think about it today.
David, 31
Tried to end his life at 15
What do you remember about that day?
I can not say that something concrete was the cause of my decision. My whole life then was like hell. My parents were deprived of parental rights when I was 13. I lived with my grandfather, an aggressive alcoholic who often told me something like "you will be a drug addict like your parents". It seemed to me that no one loved me, and I could never find my place in this world. I'm just tired of it all. I did not want to wake up - I was sure - no one would miss me.
It was an ordinary day: I went to school, on my way home I bought two packs of Tylenol (100 capsules each). I came home and drank almost everything, drinking about 5 capsules of water at a time. There was still something left in one of the packages, with the result that I drank about 180 tablets.
Between all the tricks was a difference of about two hours. I drank five pills almost automatically. It was like scribbling on paper - you paint just to occupy yourself with something. I sat in my room and watched TV shows, such as "Cool Walker" and "Kung Fu: The Revival of a Legend." Perhaps the grandfather was at home. I do not remember - I was already not myself.
I do not remember what I did before I lost consciousness.
"The moment came when I thought:" This is the end. The end of my story. "
I have never been too religious and did not believe that after death I would find happiness, I didn't even think about anything like that. I was pumped with medicine. I had a thought to call for help, but I did not know whom. I was afraid it would only get worse. I was torn between the desire to survive and accept the situation in which I had driven myself. In the end, I gave up. I saw my Mini cat, which we once found in the garbage disposal. I hugged her and said: "I love you, but I have to go."
And then I burst into tears. I realized that there were still things in the world for which I wanted to live, which were dear to me. But it was too late. I just cried until I fell asleep.
I woke up after a day and a half. I felt weak, like after a hangover, and I was covered with green-blue vomiting, which had already dried to a state of peel.My body had to throw a fair amount of vomit in order to survive. I was completely relaxed and happy. In the meantime, friends tried to shout to me, asking why I was not at school.
The next couple of days I felt good again - I was happy about everything: the opportunity to walk and see the world around me, play with a pet. Even the food seemed tastier.
What do you think now?
The next few years after what happened were even worse. However, I never tried to kill myself again. I remembered that at the last moment I did not want to die.
I experienced so many wonderful moments that would never have happened, you know? I traveled, fell in love, went to college and university. At that moment I would not have believed that all this would happen. I would miss the best years of my life.
The black stripe is not eternal - life is getting better. My adjusted.
Vivien, 27 years old
She tried to end her life at 17.
What do you remember about that day?
On the "last" day I tried to come to terms with my decision.
I got up at 9 in the morning and planned a day off for myself. I knew exactly what I would do. My parents went to work, and I did not go to school.
I sat on the floor in my room in silence and thought. I tried to get used to the idea that in the evening I should have committed suicide. It was something like a ritual. The day was quite relaxed and surreal. I made myself a light breakfast and tea, sat on the floor with a laptop and started writing notes. I wrote to everyone who at least somehow influenced my life: mom, dad, brother, teachers, friends. It took all day. Some turned out to be warm and lyrical, others - bitter, compressed and evil. I realized that this was the last opportunity to say to everyone and everything that I think.
In those notes I wrote a lot of things that I would never say out loud. I wrote to so many friends that I love them, despite the fact that everyone knew me as a rather reserved and cold person. I always loved them, just could not express it. But I wanted them all to know it and not doubt it. I asked my mother for forgiveness for having spent her money for 17 years, my brother wrote that it was time for him to open his eyes and consciousness for a long time, and also sent her aggressive father, who was always angry with us, at an understandable address.
That night, at about 3, when everyone was asleep, I went down to my father's closet with weapons (I stole the keys the previous night). It was very quiet. I felt calm and even peace.
I pulled a bottle of whiskey out of the dresser and drank half. I opened the closet and took out a gun.
I held a gun near my head for a very long time. All this time I was scared and inspired, angry and sad, happy and submissive.
Intervened instinct of self-preservation. I thought about what I did and did not do in life, about how the school will react and what my funeral will look like.
I put a gun to my head and again lowered, raised and lowered. ... It lasted a very long time.
Finally I pulled the trigger.
The gun did not fire - it was not loaded.
Suddenly I felt an incredible, overwhelming sense of relief. I sobbed and laughed like crazy. This absurd situation brought me back to reality. I thought, "what the hell am I doing?"
I'm going to bed. This has never occurred to me again. Perhaps one day I have the courage to tell people what I wrote then.
What do you think now?
That day expanded my view of the world. I understood: everything that bothered me, all my problems were commonplace.
One guy, known to have survived by jumping from the Golden Gate Bridge, once said that seconds before the collision with water, he regretted jumping.This is exactly what I felt. That feeling when you are torn apart by contradictions indescribably. That it eventually led to relief.
I decided to work on the suicide hotline - this work made me think. I noticed that all people who decided on a suicide are similar - they have such an innate thinking, a very narrow picture of the world. I am depressed by the idea that there are so many people in the world who have decided to commit suicide, while all their problems are solved. If we talk about the emotional component - the most important prerequisite of suicide is despair and a sense of hopelessness. They were simply unable to endure their pain.
The decision to commit suicide - a huge step. This is perhaps the most serious decision that you can take for the rest of your life. It devalues ​​all the efforts you have made to improve the situation before you surrendered. You have to stand. You really have to survive - the reward is waiting ahead. I had the opportunity to look at the situation from a wider angle.
Attempted suicide is a bit like a teacher who tests you first and then gives a lesson.Unfortunately, many people whose attempts at suicide have failed have not received this lesson.
Kristina, 23 years old
She tried to end her life at the age of 18.
What do you remember about that day?
I woke up with a sense of calm and hope for the future. The day before, the doctor prescribed Xanax for me and I was looking forward to the moment when I would finally gain a sense of control over the situation.
It was the most beautiful day - I got on the bus and went to work. I then worked at the front desk. At some point I wrote to my boyfriend and, word for word, the correspondence turned into a real quarrel. He wrote me such terrible things. He was my last support away from family.
Life seemed bleak to me. Although, if you look at my life from the side - I had no reason to be sad. I was healthy and I had a job. I really didn't know what I basically wanted to do in life, but it didn't bother me. From a cheerful and sociable person like I was at school, I turned into someone who could not come to close friends at a party without having to worry too much. I did not know who I was, and my life had no meaning.
So, I decided - enough! I got up, left work, got on the bus, and drove home.When I got off at the bus stop, I felt the most magnificent feeling - purposefulness, the very presence of the target already pleased me. True, this goal was death, but it was still better than the absence of a goal as such. I looked at the gray crowd of people: someone went to work, someone - from work, someone went shopping. It all reminded me of some sort of rehearsal of meaningless life. I felt peace and tranquility. For the first time in a long time, the burden of hopelessness in my head seemed to disappear. I sighed and realized: "Here it is - happiness."
I went to the house in which my childhood passed.
I remembered how the sunlight fell on the furniture, and inhaled the smell of dust, leather, and carpet; I kissed my dog ​​and walked through all the rooms, saying goodbye.
I looked at Christmas pictures and photos from family celebrations that no longer seemed part of my life to me. I remembered only the screams and the fear of being alone in my own home. I was determined to leave this world.
My mother worked as a nurse, so we had a rather large first-aid kit. I began to systematically take drugs: paracetamol, codeine, ibuprofen, antihistamines - everything.
I undressed, got into my boyfriend's pajama pants and my favorite UN shirt. I turned on the disc that he recorded especially for me, inhaled his scent and ran a shiver all over my body.
I divided the remaining 49 sleeping pills into two approximately equal parts and at the same time I swallowed the first half, mixed with a portion of medicines from the first-aid kit. The effect was instant.
I wrote a few posts. Mom: "I love you"; father: "It is a pity that you do not really love me"; sisters: "I'm sorry"; and to him: "Please write that you love me."
I waited for an answer 5 minutes.
I took a piece of paper and wrote a note: "I'm so sorry. I am very unhappy. Forgive me. Do not give my body for an autopsy. Love, Christina.
I last checked the phone. Missed from mom, message from sisters ("Why forgive? Are you alright?") And nothing from him.
The remaining handful of pills went easy. I got up for the last time and, with my head thrown back, laughed with some kind of abnormal laugh.
I "died" to the song "No Sound But the Wind" by the band "Editors".
I woke up three days later in the intensive care ward near my father's hand holding me, who had not even spoken to me in the previous nine months.
What do you think now?
When I woke up, I was terribly angry that it didn't work out and felt helpless. I was taken to a hospital for the mentally ill and was kept under observation for a long time. Years passed before I really felt gratefulness that fate had given me a second chance.
After going through all this, I realized that I had become stronger. Faced with difficulties, I say to myself: "I will not allow this to upset me." Finally, I realized that I wanted to be a nurse and had already finished the first year of nursing school. Now I feel in control of my life.
I realized that the further my suicide attempt goes into history, the less I remember, speak and think about it, which is good. However, it is becoming more and more difficult to talk about it - I really want to forget that it happened. But I feel I have to share my story with others.
Here is what I would like to say to myself (then) and other 17-18 year olds who find themselves in the same situation: everything will be much better than you think. Your life will gain meaning, and you can control it. And although the road of life is quite long and difficult - this is not a reason to walk along it alone.
Related news
Last days of surviving suicide attempt
Last days of surviving suicide attempt
Last days of surviving suicide attempt
Last days of surviving suicide attempt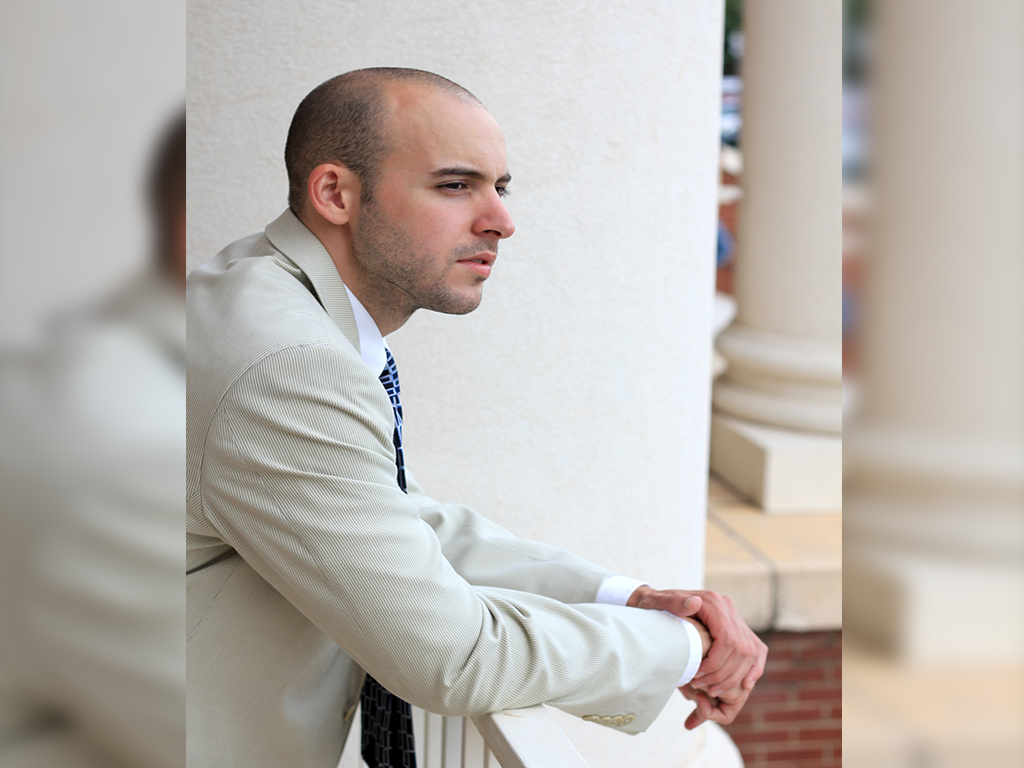 Last days of surviving suicide attempt