Did Kepler find traces of alien activity?
In the constellation Cygnus is the star KIC 8462852, for which the Kepler telescope has been closely watching since 2009. Periodically, its light closes some strange formations, and the scheme of these periodic eclipses does not fit into the usual patterns familiar to astronomers. And one of the possible (albeit unlikely) explanations of this anomaly may be the activity of intelligent beings.
When a planet passes in front of a star, the light of the star is eclipsed for a while with a certain period. But the light from the star KIC 8462852, located in 1480 light-years from the Earth, is eclipsed by almost 80% at irregular intervals, ranging from 5 to 80 days. Such eclipses probably mean that there is a large accumulation of some substance around the star. It would be quite normal if the star in question was young. When our solar system formed 4.5 billion years ago, the Sun also surrounded a disk of dust and debris, until gravity organized them into planets and rings of stone and ice.
But this unusual star is not young, otherwise it would be surrounded by dust, as a result of which the telescope would register an excess of infrared light. However, around her really circling some rather massive accumulation of matter that blocks the light. If nature placed it around the star, then it clearly did it recently, otherwise the object (or objects) would have already disappeared under the influence of gravity or the attraction of the star itself.
Tubeta Boyadzhan, an astronomer from Yale University, recently published an article describing the star's strange behavior. It consistently examines all the possible causes of the observed phenomenon, the most likely of which is the cometary swarm, resulting from the passage of another star through the observed stellar system. With a sufficient number of comets, they may well cause incomprehensible eclipses. But the problem is that this should have happened by space standards just recently.
In an interview with The Atlantic journalist, Boyadzhan said that her article deals solely with the natural causes of such observations. Jason Wright, an astronomer from the University of Pennsylvania, after reading the results of Boyadzhan, intends to publish an alternative interpretation of the star's unusual behavior.Scientists at SETI (extraterrestrial intelligence search programs) have long believed that extraterrestrial civilizations can be detected through huge technological artifacts circling around stars in orbits. Wright and his co-authors say that an unusual light pattern may correspond to a "swarm of megastructures", possibly to starlight collectors. In fact, they assume that something like a Dyson sphere is spinning around the star KIC 8462852.
Now Boyadzhan together with Wright and Andrew Simion, director of the SETI research center, are going to study the star with the help of radio telescopes for the presence of radio waves at frequencies characteristic of technological activity. Further study is possible with the Very Large Array radio telescopes in New Mexico.
Related news
Kepler found traces of alien activity
Kepler found traces of alien activity
Kepler found traces of alien activity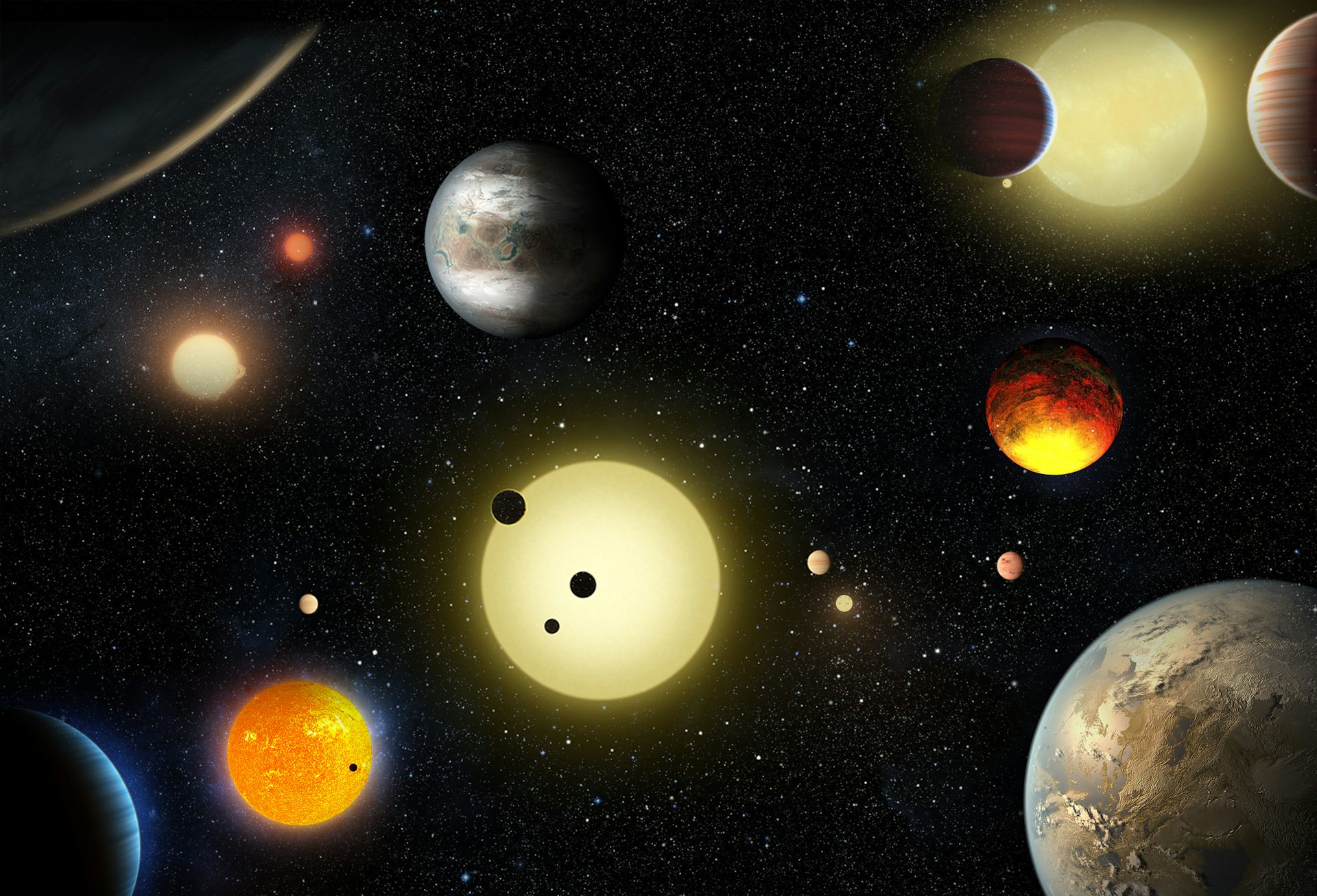 Kepler found traces of alien activity
Kepler found traces of alien activity