Anastasia Sergeeva
11.09.2017
Incredibly delicious pumpkin dishes for the autumn table!
People are divided into two types: those who love pumpkin, and those who can not stand it. But September is in the courtyard, which means that it is time for even the opponents of pumpkin porridges and casseroles to change their views! Moreover, in this article we have collected incredibly delicious and bright pumpkin dishes that we would like to try, just looking at the photo. Let's start learning recipes!
Pumpkin Curry
We begin to consider the original pumpkin dishes with hearty and fragrant curry. This is a great way to cook a pumpkin, and feed the whole family a full meal. We stock up on the following ingredients:
pumpkin - 1 kg;
medium sized potatoes - 2 pcs .;
cauliflower - 300-400 g;
chicken broth - 250 ml;
butter - 2 tbsp. l .;
Onions of medium size - 1 pc .;
garlic clove - 1 pc .;
curry seasoning - 2.5 tbsp;
salt - 0.5 tbsp;
freshly ground black pepper - 0.5 tbsp. l .;
frozen young peas - 100 g;
fresh bunch of cilantro.
If you do not have broth, or you do not eat meat products, then omit this item. Cooking further:
We clean and chop the pumpkin and potatoes into convenient pieces, peel the cabbage and divide it into small florets.
Melt the butter in a large frying pan over a fire just above average.
Add the finely chopped onion to the pan and fry until a golden brown shade appears for about 5 minutes.
Next, put the same garlic and cook another 1 minute.
In hot oil with onions and garlic, mix curry seasoning, salt and pepper. Add the pieces of pumpkin, cabbage and potatoes. Cooking for another 5 minutes, stirring constantly.
Fill the mixture with chicken broth, pour raisins. Cover and reduce the heat to medium. We wait about 15 minutes and add the peas.
Remove the lid and cook the curry until the potatoes and pumpkin soften - about 5-10 minutes.
Serve the dish, decorating the plate with cilantro twigs.
So it turned out very tasty, hearty and in the autumn "cozy" hot dish!
Pumpkin Pizza
Autumn pumpkin dishes continue with another original combination - pumpkin, sour cream and bacon! And all this is on the pizza crust flavor. It sounds exotic to someone, but in fact - incredibly tasty and satisfying. Let's try to cook!
To make the dough, take:
wheat flour - 350 g;
yeast - 12 g;
purified water - 250 ml.
vegetable oil - 3 tbsp .;
egg - 1 pc .;
a pinch of salt and sugar;
herbs and spices to taste.
Filling:
pumpkin - 1 kg;
onion - 1-2 pcs .;
bacon - 6 strips;
grated cheese - 300 g;
sour cream - 150 g;
nutmeg, salt and pepper.
Start cooking:
Yeast dissolve in water at room temperature.
Add one egg, sugar, salt, favorite herbs, vegetable oil to them.
Next, sift the flour into the mixture and start kneading the dough. You need to achieve a dense consistency, but in moderation, so that the dough remains elastic and not "hammered" wheat flour.
Cover the dough bowl with the lid and leave for half an hour to fit.
While waiting for the dough, make the filling. Peel and cut the pumpkin into small cubes.
Boil cubes in water or in a double boiler for 15 minutes.
Peel and chop the onion into thin strips, chop the bacon into pieces, grate the cheese.
Lightly fry the bacon in the pan so that it gives fat, and in the same fat, pass the onions until you get a golden hue.
Mix sour cream with a pinch of nutmeg, salt and pepper.
The dough came up - roll it up to the form of the cake, brush with sour cream sauce and put the pumpkin filling on top. Sprinkle with grated cheese.
Put the pizza in the oven preheated to 180 degrees and bake for half an hour.
That's all - an unusual autumn pizza is ready! Before serving, you can decorate it with fresh herbs, such as arugula.
Autumn salad with pumpkin
We have not forgotten about those who are interested in less high-calorie and more healthy pumpkin dishes, and prepared a recipe for a simple pumpkin salad. Like many salads, it is prepared rather quickly, but this does not mean that this dish is not worth attention: the original combination of products will pleasantly surprise you. You will need the following ingredients:
pumpkin - 500 g;
white cheese - 150 g;
arugula - 200 g;
pine nuts - 30 g;
olive oil - 2 tbsp.
butter - 30 g;
pumpkin seeds (peeled) - 20-25 g;
balsamic sauce;
salt pepper.
Pumpkin cleaned and cut into cubes.
We heat the oven to 180 degrees, take a baking sheet and put a sheet of parchment on it.
Put pumpkin cubes on parchment, salt and pepper and put a piece of butter on each cube.
Bake everything in the oven for 10-15 minutes. Cooling down.
Parse arugula on the leaves, put them in a bowl.We shift there pumpkin cubes, then diced cheese, add nuts, seeds, season with olive oil and balsamic dressing. Gently mix.
If you love light but tasty food, you will be delighted with such a pumpkin dish! Also, for more piquancy, you can add pickled blue onion to this salad.
Pumpkin fries
One of the most popular and favorite fast foods is french fries. But why not turn this snack into a more useful snack, replacing potatoes with the main character of this article? You can't think of a pumpkin dish easier, but how delicious it is - and words cannot convey, the hand still reaches for pumpkin sticks!
For six servings of an unusual salty snack, take:
2 small pumpkins;
2 tsp. dry garlic powder;
1 tsp onion powder;
1/4 tsp cayenne pepper;
olive oil;
sea ​​salt to taste.
Sweet Pumpkin Sticks:
2 tsp. powder mixtures of cinnamon, ginger and nutmeg.
2 tbsp. maple syrup.
Spicy Pumpkin Fries:
1 tbsp. maple syrup;
1 tbsp. spicy chili sauce (or less, see to taste).
So, how to cook roasted pumpkin sticks:
Preheat oven to 200 degrees.
Pumpkin we clean, remove seeds from them and cut into small strips.
Depending on the taste that we want to get, mix spices with olive oil (salty snack), or with maple syrup (spicy and sweet sticks).
Thoroughly mix the pumpkin in the resulting mixture so that all the sticks are covered with it.
Put them on a baking sheet on top of the parchment and send them in the oven for 35 minutes. Halfway through, each stick must be flipped over so that they are better baked.
Great snack to watch the autumn movie with friends ready!
Korean pumpkin
And for lovers of spicy food, we found a short and affordable video recipe for cooking pumpkin dishes in the form of Korean salad! It is very tasty and unusual - definitely try:
Take it to yourself, tell your friends!
Read also on our website:
Quick snacks that you can make before the arrival of guests
Who said that to organize a tasty table you need to stand at the stove for half a day? We will be happy to show you some great recipes with which you can cook some quick snacks that can be prepared at the last moment before the guests arrive!
This radish you have not tried! Unusual summer recipe
We are glad to tell you an unusual recipe for the preparation of a useful and bright vegetable that makes us happy in June - this is a radish dish! We used to add it to salads and okroshka, our favorite, but did you try to fry it? It turns out surprisingly very tasty!
Unusual potato recipes - fingers you will lick!
It would seem that you will not be surprised with our man's potato - anyone will be able to list at least a couple of ways to prepare it quickly and tasty for everyday use. However, we will teach you to cook other, unusual dishes from potatoes that can be safely served on the festive table!
What to cook from apples? Recipes for delicious desserts!
For some reason, not all of us have a love for apples, even though it is very useful and, perhaps, the most accessible fruit in our area. But apples can not only be eaten raw, but also cook delicious and fragrant desserts from them! What kind of apple dishes should be cooked for the beginning - see below!
Recipes for savory and delicious egg salads in a hurry
Chicken eggs - one of those products, which is more often the rest can be found in our refrigerators. But in addition to the banal scrambled eggs of them you can cook a lot of salads, which you can eat for lunch at least every day, or you can serve on the festive table. The most affordable and delicious egg salads are waiting for you further!
What to make from pears? Simple seasonal recipes
Pears are now available as never before, so the housewives have a question: what tasty can be made from these seasonal fruits? Of course, jam, pancakes, pies and much more interesting! However, this time we will not experiment and present to you simple, but proven recipes for pear dishes.
What to cook from bananas? 5 best recipes for every taste
Bananas are tasty, healthy and affordable fruits, but most of us are used to eating them only raw and just as a snack. But there are a lot of incredible dishes, both simple and more complicated, where one of the main ingredients is a banana. What to cook from bananas - tell and show!
Recipes for delicious fish dishes that diversify your table
If you do not like fish, then you just do not know how to treat it correctly! This is the product that must be present in your weekly diet, and we will tell you how to cook the fish so that the dishes are tasty and varied. The main characters of the table are beloved by many mackerel and herring!
Unusual dessert without baking: preparing the cake "Broken Glass"
If you are not at all friends with pastries, but want to please yourself or your loved ones with a delicious dessert, we advise you to pay attention to the "Broken Glass" cake! It looks very unusual and beautiful, and it is preparing quite simply. A detailed recipe for a cake without baking with step by step photos look in our article!
Cooking delicious and healthy desserts without flour and sugar: 3 simple recipes
Who would have thought that you can eat sweets at least every day and not get fat! You just need to learn how to make delicious and healthy desserts without sugar and flour, and then you don't want to go back to the unhealthy and fatty cakes and donuts.Simple recipes for such unusual sweets are waiting for you in this article.
Simple and delicious egg dishes that you definitely need to try.
Due to their availability and nutritional value, chicken eggs are a frequent guest on our table. But not everyone knows what to cook from eggs other than scrambled eggs or scrambled eggs, so that it is as simple and tasty as possible, so we collected a few cool recipes of eggs dishes that diversify your menu. Be sure to try!
Recipes for fragrant meat glaze for those who have no time to mess with marinade
If you do not have time to withstand the meat in the marinade, then a special sauce for roasting meat, or frosting, will help to give it a delicate taste and stunning aroma. It is done quickly and easily, and then it can be used simply as a sauce for the meat dish! How to prepare a sauce for meat - we tell below.
Related news
Incredibly delicious pumpkin dishes for the autumn table
Incredibly delicious pumpkin dishes for the autumn table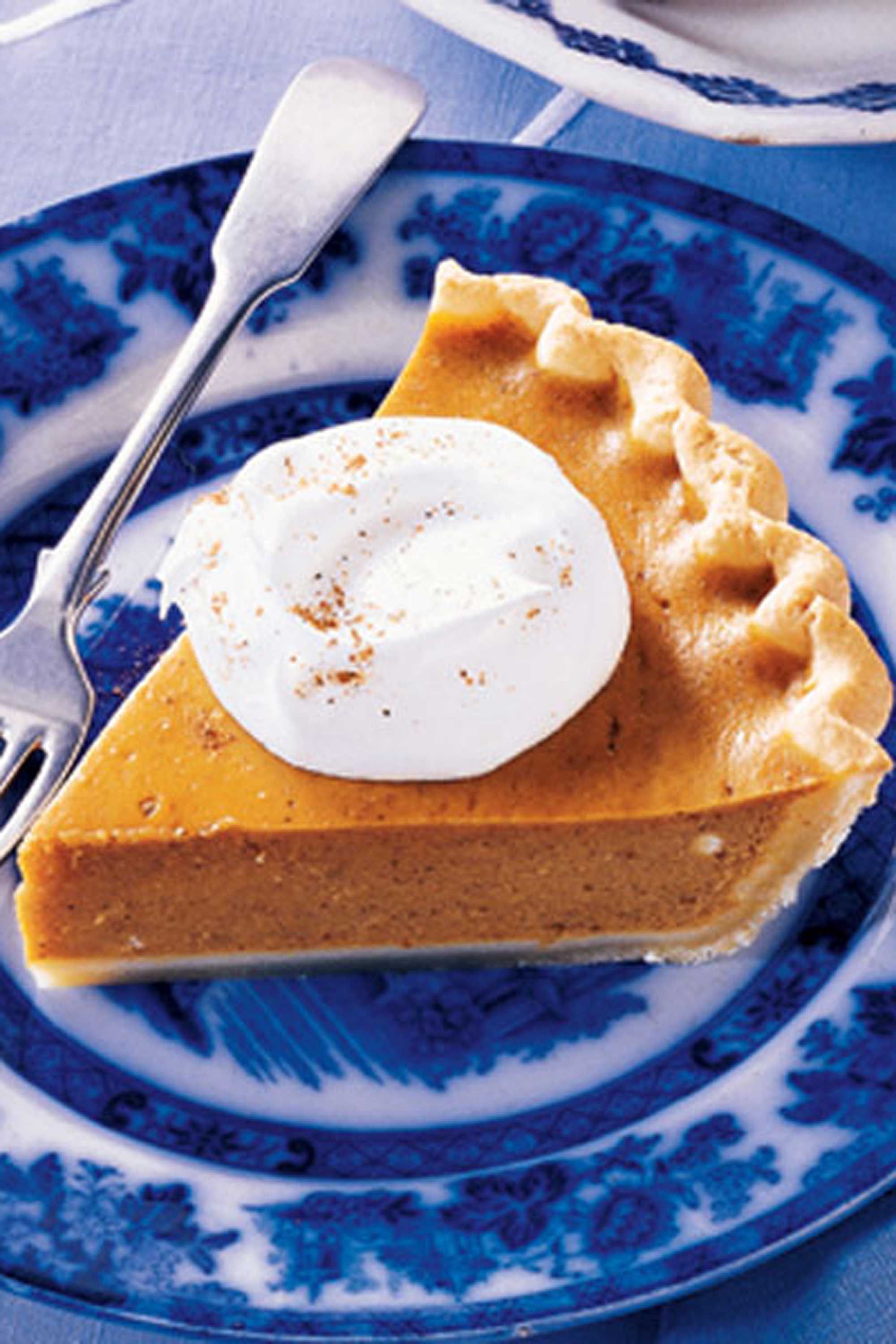 Incredibly delicious pumpkin dishes for the autumn table
Incredibly delicious pumpkin dishes for the autumn table
Incredibly delicious pumpkin dishes for the autumn table