How to behave on Holy Communion: truth and myths
How to behave before Holy Communion? Can I brush my teeth and drink medicine in the morning? What not to do after the Eucharist? Do I need to continue fasting? Why it is not necessary to put prostrations? Is it allowed to kiss icons? Is there a ban on products with pits? Answers to questions, read the article.
The mystery that unites man with God
Communion (Eucharist) - the central mystery of the Church. Thanks to him, a person already on earth can connect with Christ. After coming to the cup, we eat not the bread and the wine, but the Body and Blood of Christ, thus taking the Savior into our hearts.
And this is not some kind of symbolic action, but a reality. So that people literally do not get scared when they see Flesh and Blood in the cup, the Lord encourages us to eat the Holy Gifts under the guise of bread and wine. But in the history of Christianity one can find many cases where those who approached the cup with doubts were horrified at some moment.They saw with their own eyes a bloody liquid and even felt the taste of flesh in their mouths. Anyone can get acquainted with such examples in Christian literature, many cases are described in Archpriest Vyacheslav Tulupov's book "The Miracle of Holy Communion".
But we would like to draw the reader's attention to a slightly different topic - how to behave on the day of Communion - and talk about some myths.
We have already written about the preparation for the Eucharist in the article "Communion for the first time - how to prepare?". Here you can learn in detail how to fast, what prayer rules to read and in general how to behave the day before.
How to behave in the morning before the sacrament of the Eucharist?
On Holy Communion Day, one should not simply "subtract" the morning rule and "finish" the follow-up. First of all, it is necessary to pray carefully for the Lord to grant us communion. We are all unworthy of the Body and Blood of the Savior, so we must gratefully accept this life-giving gift.
Do you brush your teeth?
People often ask the question: is it possible to brush my teeth in the morning? Some "orthodox" believe that it is impossible. But many priests answer: it is possible. Why?
If it is unpleasant for a person to go to work, to communicate with people because of uncomfortable smell from the mouth,then how can he, in this form and with such a feeling, approach the Chalice? We must come to Christ with a pure heart and clean lips. In all senses.
Communion and medication
Another problematic question: how to take communion, if you must drink pills in the morning?
Bishop Mark Golovkov says that tablets are not food, but medicine. If you have serious health problems and it is dangerous for you to interrupt a course of a certain drug, then you should not give up the pills and the Holy Communion.
If you take any vitamins or nutritional supplements, and nothing serious happens when you drink them not in the morning, but in the afternoon, then why panic? You can quietly take communion, but already coming home, take vitamins or drugs.
If everything is more or less clear with the behavior before Communion, then with what can and cannot be done after receiving the Holy Gifts, many questions remain.
What can and can not after Holy Communion?
Do prostrations bow? Can I spit? Is it possible to kiss this day? Do you brush your teeth in the evening? To many, these questions will seem ridiculous, but nevertheless, they often concern participants.
You can't sin
If you ask the priest what you should not do after Communion, he will most likely answer with one word: "Sin."
Why? Because you have received Christ in your heart. And God is sinless. It cannot be combined with sin. Therefore, if we begin to violate the commandments, we literally drive the Savior out of our heart.
That is why after the Sacrament of the Eucharist it is advised to be especially careful not to lose the accepted grace. It is considered that one should speak little, pray more, thank God, and if possible avoid empty talk and companies.
After all, if the demon can not tempt us directly, then try to do it through relatives and friends, or even random people.
Always thank
If a person does something good or pleasant to us, then I want to thank him. But how to thank the Lord, who for the sake of our salvation accepted the death of the cross and gave us the opportunity to unite with him in the Sacrament of the Eucharist? No earthly words are enough. But this does not mean at all that it is not necessary to try.
After Communion, it is worth carefully reading the prayers of thanks, as well as expressing gratitude in your own words. The main thing is sincerity and faith.
To bow or not to bow?
It is believed that on the day of Holy Communion should not put prostrations. Why?
Kneeling is a sign of repentance, weeping for sins. And the communion person rejoices, and does not cry and grieve. He received Christ in his heart.
Do you follow the post further?
Some confessors bless their spiritual children throughout the day to refrain from fast food and wine. It is worth saying that there are no such regulations. Where did this custom come from then?
After Holy Communion it is very easy to dispel grace. And a hearty meal can contribute to this. You had a good lunch, then you wanted to sleep. Thoughts about prayer and the meaning of the Sacrament faded into the background. That's because of this, some priests do not bless to eat heavy fatty foods and drink wine.
But a moderate meal, even if it contains meat, dairy products and wine, does no harm. So the main focus on this issue is moderation.
Is it possible to spit and eat berries with pits?
Surely you have heard from believers or even priests that after the Mystery of the Eucharist nothing can be spat out. How to understand this and whether to adhere to this rule?
This prohibition is associated with pious affection in order not to accidentally spit out a piece of the Holy Gifts. But in order to minimize such a risk, after Communion, we must take a drink - holy water or diluted wine and pieces of prosphora.
Moreover: during Holy Communion, it is advised to swallow a piece completely, without chewing it. Then you will have no fear - what if I accidentally spit out a piece with food, while brushing my teeth in the evening.
Some priests still advise against insurance to avoid certain foods, because of which we will have to "spit": fish with bones, berries with bones, and so on. If you had to use them, it is often advised to carefully collect the bones and burn them.
In general, the opinions of priests differ on this issue: some say that there is a sense in such actions, while others urge not to ward off the mosquito.
What do you do? Either consult with a priest who has a confession, or act according to your conscience or avoid possible situations altogether. It is not necessary to eat products with stones on the day of Holy Communion.
Can I brush my teeth, kiss icons and relatives?
If you took the Communion by swallowing a piece without chewing, then it is hardly worth worrying that you inadvertently clean out a piece of the Holy Gifts. If there are any beatings, then perhaps you should refrain from evening care for your teeth.
And the last question from this category: is it possible to attach to and kiss relatives?
Banning to kiss the cross and icons looks like an expression of excessive piety. After the Sacrament of the Eucharist can and should be attached to the shrines.
There are no specific prohibitions on kissing relatives, matrimonial kisses. But the communion should, whenever possible, refrain from sensory experiences and devote more time to prayer. In general, this is purely individual.
The priest Maxim Kaskun also tells about what cannot be done after Communion:
Take it to yourself, tell your friends!
Read also on our website:
Divine Liturgy, or Why the world is still alive
Divine Liturgy: Why is it the main worship of the Orthodox Church? What is the significance of this service for all who live on earth? What are the angels jealous of? What changes have occurred in the celebration of the Liturgy for so many centuries? You will learn more about this and how Heaven comes down to earth.
Cherubic Hymn, or What do angels sing?
In the church service there are moments that have a special impact on the soul of man. Cherubic Hymn: Why does it make such a strong impression on worshipers? What does the chanting of these believers call and prepare? Which famous composers wrote melodies to him?
In the Sacrament of Unction, forgotten sins are forgiven?
In Great Lent, the Sacrament of Unction is performed in every Orthodox church. How does it affect a person? Why do some people really get healed from ailments after him? Where does this name come from? Who needs this Mystery first? We will try to answer all these questions.
"Holy - holy": what you need to know about the frequency of communion?
Great post makes its own adjustments in the measured life of each. Near the Holy Bowl in the temple formed large queues. What you need to know about the frequency of communion? What tradition existed before? How did the saints speak of communion? Is it possible to get used to the shrine? Read all about it below.
The sacraments of the Church - between secret and explicit
Sometimes it is even offensive to observe the modern attitude towards the Mysteries of the Church: it is necessary to baptize a child, because everyone is doing it, getting married too - what makes me worse than others? If the confession, then only formally, the paper is blurred, but it didn't touch the heart.
Confession - the exam of repentance before God
Why is confession called a sacrament? Is the priest the only witness of repentance offered to God? How to prepare, especially if you decide to confess for the first time? Can I use the lists of sins? Does God forgive all wrongdoings? What does sincere repentance lead to?
How can a funeral not fall into paganism?
When the deceased must be carried out on the last journey, his relatives quite often sin with all sorts of superstitions and absurdities. The modern idea of ​​death is practically the same for many of us as far as the views of our distant ancestors, the pagans.
The Seventh Sacrament of the Church - the priesthood
Among the sacraments of the Church, perhaps the most distinguished is the priesthood.Although, according to the order, it resembles marriage, but it has a different meaning. In addition, it is not for everyone. Only units of the baptized in Orthodoxy can be ordained. On the establishment, external and internal meanings - on.
How to prepare for communion - the main condition
The Eucharist is one of the most important sacraments of the Church. Thanks to him, a person joins God. He takes Christ into his heart. But how to prepare for communion? Is there enough prayer and fasting? Or are there any other more important conditions?
The Sacrament of Unction - Forgiveness of Sins and Healing of Diseases
The Orthodox Church has seven sacraments: baptism, chrismation, confession, communion, unction, marriage, and the priesthood. The mystery of the unction has its own characteristics. According to the teaching of the Church, forgotten sins are forgiven in him.
The sacrament of baptism, or Can not baptize a priest and not in the church?
The sacrament of baptism occupies an important place in Orthodoxy. It is of great importance for a person, because immersion in water symbolizes the death of a dilapidated, sinful person and his birth for eternal life with God.This imposes great responsibility.
How to understand church services - 7 tips
There are two types of prayer: individual and collective. The first involves our dialogue with God, and the second - participation in worship.
Related news
How to behave on Holy Communion: truth and myths
How to behave on Holy Communion: truth and myths
How to behave on Holy Communion: truth and myths
How to behave on Holy Communion: truth and myths
How to behave on Holy Communion: truth and myths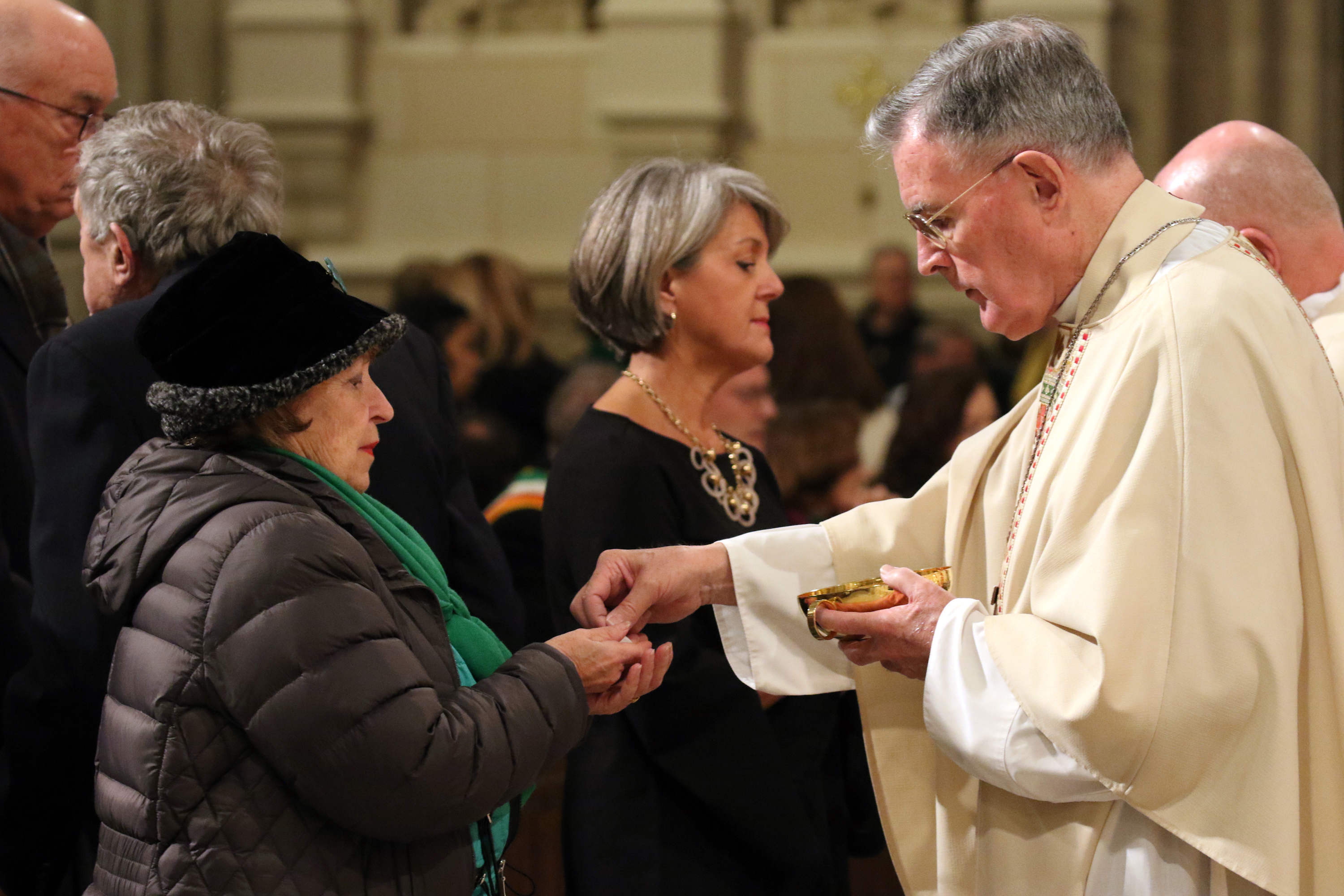 How to behave on Holy Communion: truth and myths
How to behave on Holy Communion: truth and myths
How to behave on Holy Communion: truth and myths
How to behave on Holy Communion: truth and myths
How to behave on Holy Communion: truth and myths
How to behave on Holy Communion: truth and myths
How to behave on Holy Communion: truth and myths
How to behave on Holy Communion: truth and myths
How to behave on Holy Communion: truth and myths
How to behave on Holy Communion: truth and myths
How to behave on Holy Communion: truth and myths
How to behave on Holy Communion: truth and myths
How to behave on Holy Communion: truth and myths
How to behave on Holy Communion: truth and myths
How to behave on Holy Communion: truth and myths
How to behave on Holy Communion: truth and myths
How to behave on Holy Communion: truth and myths
How to behave on Holy Communion: truth and myths
How to behave on Holy Communion: truth and myths
How to behave on Holy Communion: truth and myths