Heavenly Gate Tianmenshan
Mount Tianmenshan, or the Gate of Heaven in Hunan Province is an incredible natural arch in karst rocks. The gates to paradise are located approximately 8 km south of Zhangjiajie, from where one of the longest 7.5 km long passenger cableways in the world leads. You can also take the bus on a winding road with 99 curves. The 11 km long road is called Heavenly Avenue, it leads straight to the top of the mountain. From there you can go up the stairs with 999 steps, directly under the arch 57 meters wide and 130 meters high.
Tienmenshan is unique even among the largest arches in the world - it is one of the most beautiful natural arches in the world. Documents in the report of the Three Kingdoms of China say that the arch was formed after an earthquake of 263 BC. uh, when the far end of a huge cave collapsed. As a result, the name of the mountain was changed from Songlianshan to Tianmenshan. On top of that, the Gate of Heaven is also one of the very few natural arches with exactly known age.
At present, this mountain has become a place for extreme tricks, due to its close location to Zhangjiajie Airport, as well as its great height.Acrobats, basejampers and other adrenaline lovers gather here.
Related news
Heavenly Gate Tianmenshan
Heavenly Gate Tianmenshan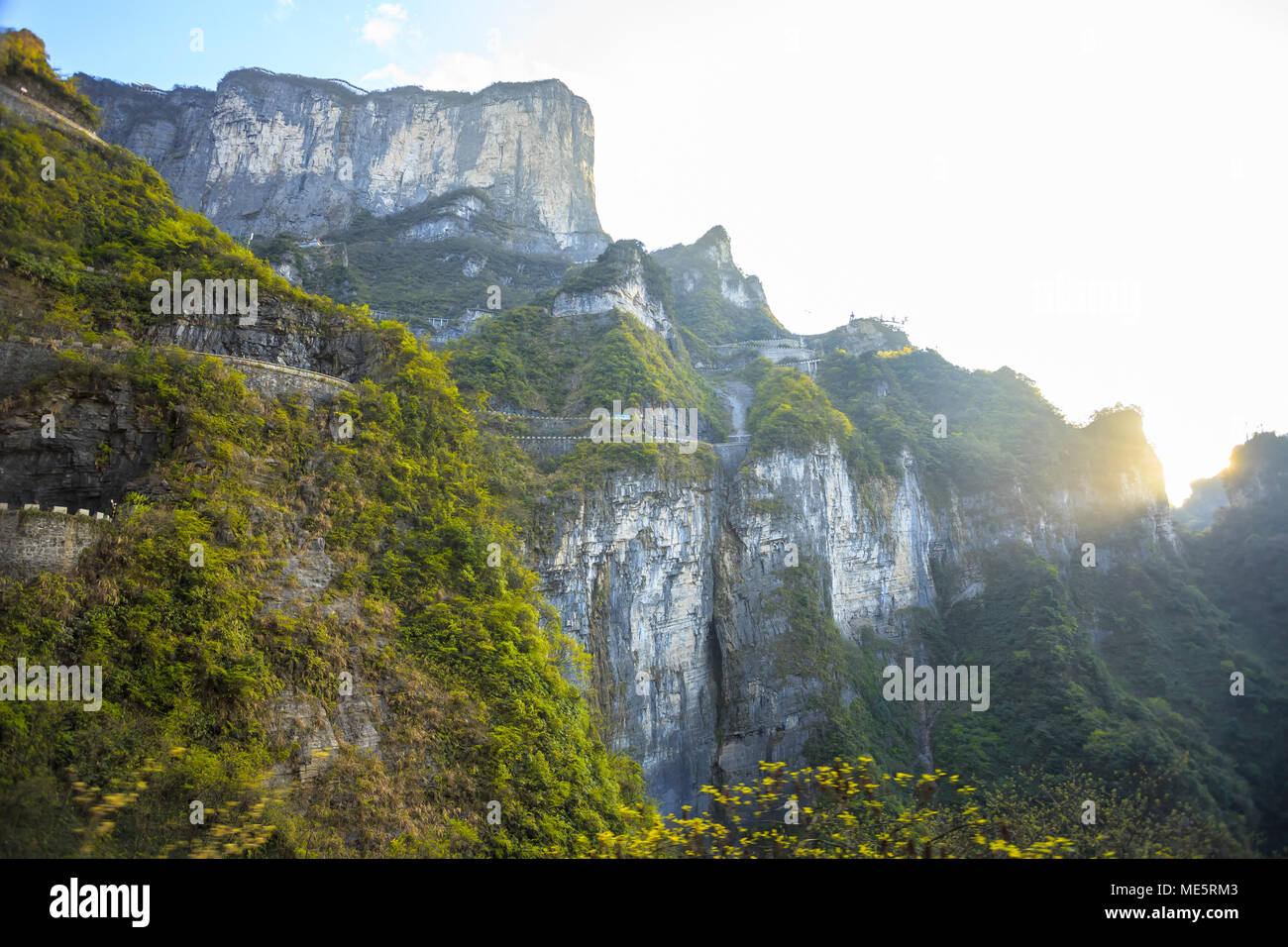 Heavenly Gate Tianmenshan
Heavenly Gate Tianmenshan
Heavenly Gate Tianmenshan