Demonstrations that shook New York in 1980–2000
An exhibition titled "Whose Streets?" Has opened in the Bronx Documentary Center art gallery in New York. Our Streets! "(" Who owns the streets? Us! "), Which presents photos taken at rallies, marches and demonstrations in New York in 1980-2000. It is worth noting that until the invention of the Internet and social networks, most of the work of photographers remained unseen by anyone, so now they are of particular interest.
Manhattan, 1995. Squatters barricaded the entrance to the building they occupied in front of the expected police raid on East 13th Street.
Manhattan, 1999. Demonstrators gathered near the New York Stock Exchange to demand that the police who shot an unarmed 23-year-old immigrant from Guinea, Amadou, be brought to justice.
Manhattan, 1992. The confrontation between the police and the demonstrators at the protests that erupted after the release of police involved in the beating of Rodney King.
Manhattan, 1992.The release of police officers involved in the beating of Rodney King, caused a wave of riots. In the photo: protesters are smashing the store.
Manhattan, 1988. Demonstrator with a broken head on the protest in Tompkins Square Park.
Manhattan, 1993. The participants of the first ever Dike March - a lesbian march from Bryant Park to Washington Square Park on 5th Avenue, which will subsequently be held annually.
Manhattan, 1989. The "Stop the Church" protest, organized by the ACT UP direct action organization, near the St. Patrick's Cathedral.
Manhattan, 1992. A demonstrator carries a cross, twisted from hangers that were once used by women to end an unwanted pregnancy, during the march for reproductive choices.
Manhattan, 1991 Residents of Lower East Side surrounded Tompkins Square Park to protest its closure by the city authorities.
Manhattan, 1991 The demonstrators are preparing for a confrontation with the police on Avenue A.
Manhattan, 1991 Members of the ACT UP direct action organization vest with a banner the train schedule at the Central Station in New York during the Day of Despair protest.ACT UP held protests against the policies of President George W. Bush, who allocated billions of dollars for the Gulf War, in the five boroughs of New York, while AIDS programs lacked funding.
Bronx, 1990. The protest against the work of the crematorium of the hospital Bronx Lebanon Hospital. Subsequently, the crematorium was closed.
Manhattan, 1991 Students sit outside an occupied building on the campus of the City College of New York during a protest against the government's intention to raise tuition fees and cut funding.
Related news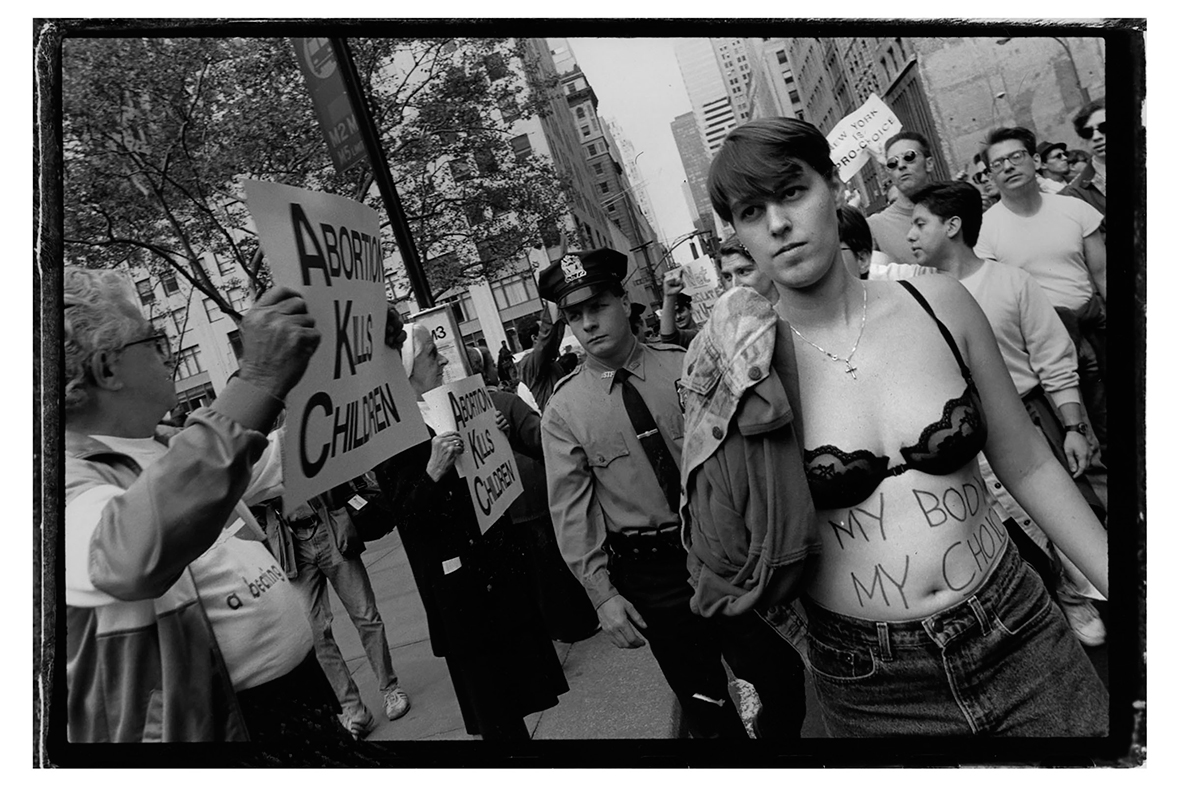 Demonstrations that shook New York in 1980–2000
Demonstrations that shook New York in 1980–2000
Demonstrations that shook New York in 1980–2000
Demonstrations that shook New York in 1980–2000
Demonstrations that shook New York in 1980–2000