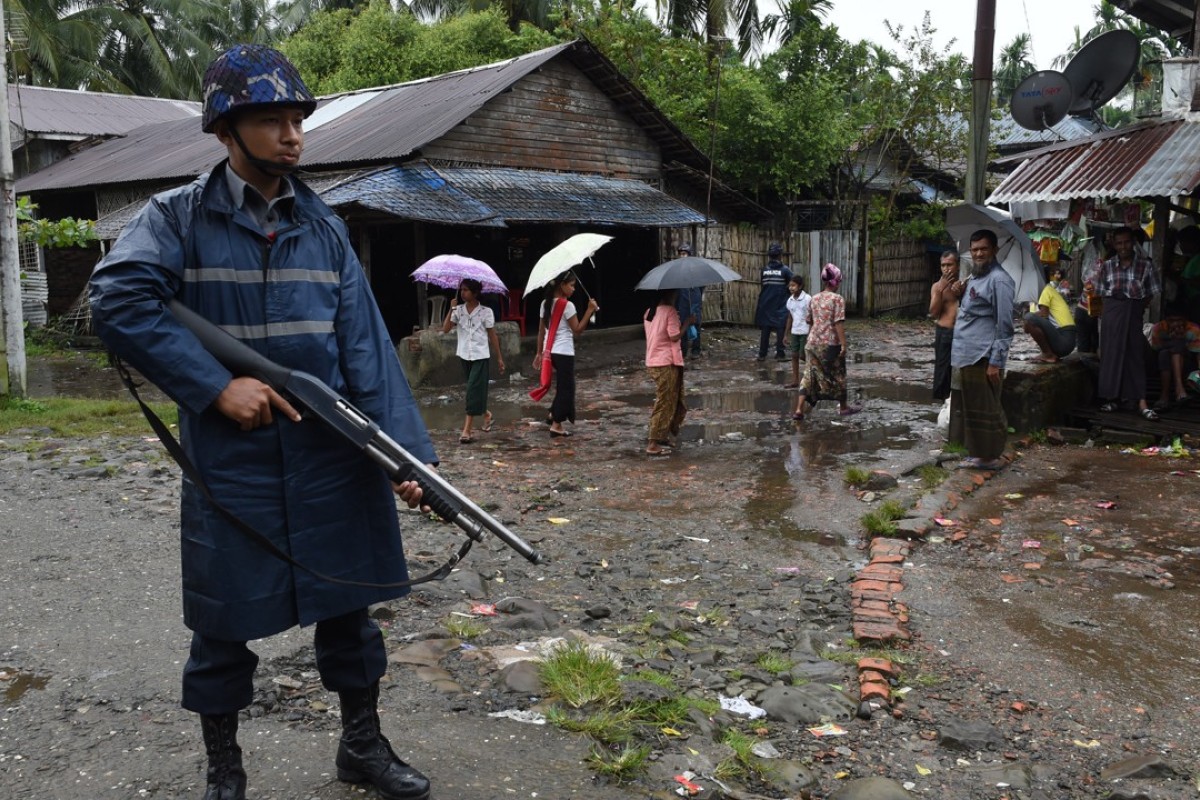 A prosperous village in Burma?
How did it happen that in a country where most of the residents live on $ 5 a month, this oasis of beauty and chic arose? It's very simple: hellish heat and hard sun (even in the winter season) stand in Bagan in the afternoon. Tourists languish from idleness and boredom, waiting for the evening. Local realized that it was unbecoming for them to wallow without work, and began to call in to their homes curious about the small price. Over time, the business began to take a systematic character, and the advanced Burmese began to open small craft industries. There were souvenir shops, home stores and stuff like that. Revenues from tourists settle in the village, and in recent years, when the flow of tourists to Burma has grown strongly, the inhabitants of an unremarkable village have healed in a big way. To understand the difference between this and the usual village, I recommend refreshing the previous post, and then returning to it.
1. We approach the Burmese Barvikha. On the way there are the first "rich".

2. Golden youth.

3. Amazing cactus fence.The wealthy Burmese can afford the art of gardening.

4. For beauty, cacti are decorated with wet clothes.

5. Our guide is an energetic young woman on maternity leave.

6. First of all we go to the residence of the hospitable hostess. Huge, giant hall, where one and a half villages could easily spend the night. Handmade wooden tables, reed beds and a truly royal "one and a half" for an afternoon nap.

7. Collection of family photographic canvases

8. You can escape from the street fuss on the second tier of the Burmese mansion. Now there is a playpen. Another tier above is the master bedroom, as well as an item of exceptional luxury - a dressing room.

9. The heir of this wealth.

10. Kitchen rendered in a separate building. It has everything a Burmese woman can dream of: modern crockery, kettles, firewood and comfortable hanging hooks for baskets.

11. The bathroom is also located in a separate building. A real Burmese spa for discerning hosts.

12. Preferring everything natural and natural, residents of the luxury village do not deny modern technologies.Despite its success in the tourist field, the village can not yet afford electricity.

13. Our family has a pair of oxen. They are parked in a separate garage.

14. Look only - what a handsome man!

15. Oxen work on ecologically clean cane or bamboo fuel. Dear oxen are voracious, so a whole warehouse has been built up for stocks.

16. Feed production is located right on the territory of the village.

17. Spent fuel is waiting for a long heat treatment under the sun, after which it will be suitable for agricultural and agronomic needs.

18. A small garden with aloe vera - a hobby of our hostess.

19. In the village, crime and theft are completely absent, therefore bundles of firewood are lying on the street.

20. You, probably, are already interested: what has this woman made of such impressive capital? It turns out that she has her own profitable business of collecting and preparing betel - the Asian analogue of tobacco. This is a very popular tonic in Asia. If you have seen in photos of Asians with red teeth - this is it.

21. Betel is used here in much the same way as in South America coca leaves.They are chewed along with slaked lime, which allows the useful substances of narcotic contents to be absorbed into the blood.

22. In addition to lime, pieces of palm seed seeds are placed on the leaf, which provoke abundant salivation. Different tobacco flavors complete this tobacco shawarma.

23. Almost bar.

24. "Treat" is ready! With you 10 cents.

25. While we were photographing betel, an elderly lady came out of the house opposite.

26. Let's go on the Burmese Barvikha further. This is a medical clinic. A couple of years ago, Japanese tourists visited this village, and then, throwing off, built a clinic in it. And not only in this village, but also in four neighboring ones. True, the doctor is only one for all five clinics. Therefore, he works one day a week in each of the hospitals. All residents already know what day of the week the doctor will be in their village.

27. And again the golden youth. Lying all day on the belly and stare at the tourists. Real life starters.

28. This family has its own business of weaving all kinds of trinkets: frames, coasters and glasses. By the way, almost every house has its own craft and point of sale of finished products.

29. Another kitchen of a large family. There is plenty of food around, even the fish are drying in the sun.

30.

31. Dry tree with a ring.Used for parking oxen. Since there were no such people at the time of our excursion, we hitched Dima Shatrov.

32. Another luxury home. The owner of the mansion is so rich that it can afford even walls.

33. We found a rare event - bride. A large family clan of the village gathers at the groom's house. The layout of the classical: ladies in one direction, gentlemen in another.

34. At the bride brought the bride from a neighboring village and represent her future family and neighbors.

35. No, this is not a bride. This is most likely someone's future mother-in-law. Women in the years without exception smoke some strange tube filled with herbs. Does anyone know what it is?

36. Another kitchen.

37. Take a look: this is the coolest house in the village. It has a high fence, lockable windows and two floors with an attic. It seems that this is where a local oligarch or gangster lives. The cost of such a house can reach as high as 3 thousand US dollars by local standards.

38. Peanuts.

39. It is dried in the sun, and in order to dry evenly, they let the children run.

40. Another local business, this time weaving.

41. We noticed a huge concrete cube, in which the woman constantly carried water.

42. On the other side of the tank, a man conducted water procedures.

43.

44.Unlike our crooked rocker, the Burmese carry a straight stick. Apparently, they can not bend. Therefore, they came up with two ropes on both sides to make it easier to lift and carry buckets.

Related news