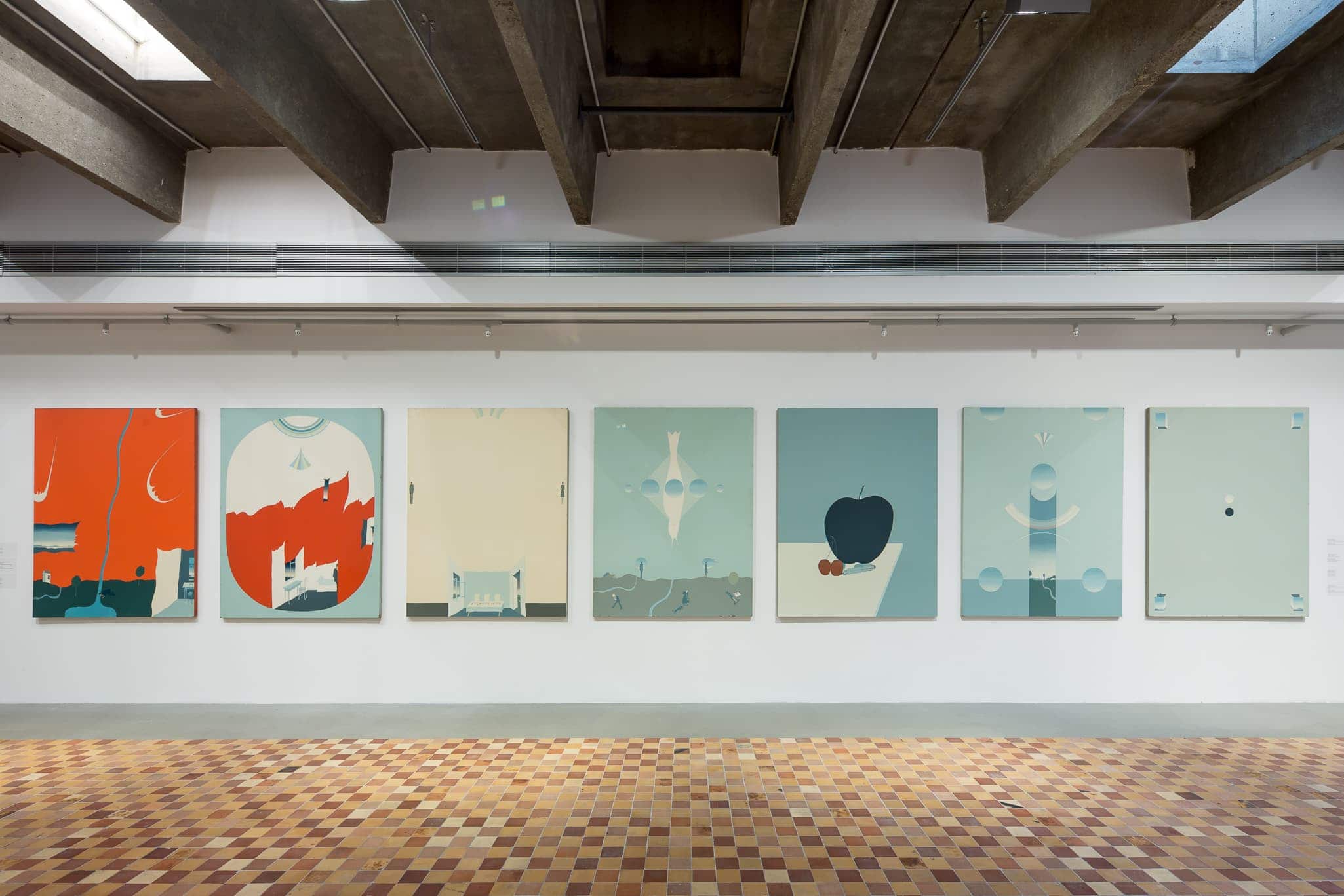 Anastasia Sergeeva
30.08.2016
5 interesting contemporary artists of Russia
There is a very large number of contemporary Russian artists whose activities are known only in certain circles - the broad masses are often far from contemporary art and, by inertia, are content with knowledge only about the work of Russian classics. We want to rectify this situation, so we will further describe what the Russian contemporary artist is by the example of the following five authors.
Ilya Kabakov
This contemporary artist is one of the most significant Russian painters of his time, who personifies contemporary art, in particular, the soul of Moscow conceptualism. One of the paintings, "The Beetle", written in 1982, was sold in 2008 at an auction in London for almost six million dollars and was included in the list of the most expensive paintings created by artists of Russia. Contemporary paintings by Kabakov are now on display in many museums around the world: in the New York Pace Gallery,Moscow Multimedia Art Museum and others.
I do not know how others resisted this terrible complex: "You are already 25 years old, and you are not Raphael yet!" But for me, this is one of the worst stimulating moments. (
Ilya Kabakov
)
Another significant work of the artist, "Holidays No. 6", depicts a typical Soviet illustration, decorated with candy wrappers on top - they seem to mask the picture and thus represent a mock optimism, which hides a dreary reality. In general, the concept of escapism is inherent in the work of Ilya Kabakov - escape from the surrounding reality and immersion in art.
Sergey Volkov
Many of his modern paintings Sergei Volkov wrote under the impression of a trip to Germany, where he had to go on a creative trip. A whole series of paintings devoted to German architectural Gothic and folklore and fanned by some symbolism. After the cycle of "German" paintings, the modern artist wrote a series on the subject of North American Indians and representing portraits of freedom-loving Indian leaders.
And today the main theme of the artist's work is the beauty of Moscow landscapes: "Taganka", "Street Stankevicha", "Kadashevskaya Embankment".Modern painting Volkova - this is an impressionistic image of a simple, everyday capital, the way it is, but in bright colors, which appear in the sun, traffic lights and colorful trams.
Gregory Bruskin
Gregory, or Grisha Bruskin, as his artistic name sounds, has admired the profession of an artist since childhood. While studying at an art school, he drew inspiration from the works of French Renaissance painters.
I can call myself a happy person as long as I can work. (
Gregory Bruskin
)
In the 80s, when Bruskin was in exile, his work acquired a certain structure, with the help of which he was able to organize various symbols, signs and public myths. According to this approach, the modern artist united his works into entire series or collages, where he depicted objects and inscriptions, which are an allegory of any concept. One of these films, The Fundamental Lexicon, subsequently brought him fame when, at one of the auctions, Milos Forman himself won it - an Oscar-winning Czech and American director.
Semen Faibisovich
Another famous Russian artist working in the popular style of photorealism.The author combines his modern paintings in a series: for example, "Razgulay", "Evidence", "At the train station". The last cycle of works includes the most expensive painting of the painter - "Soldier", which left the auction at Phillips de Pury for as much as 311 thousand pounds.
As the artist himself says, earlier in his works he wondered what exactly we see around us, drawing situations from everyday life: here is a man waiting for the train to arrive, now he is riding in a trolley bus ... Now Faibisovich is more interested in how we see: To convey the desired effect, the modern artist takes future scenes using an old mobile phone and then transfers it to the canvas.
Valery Koshlyakov
Contemporary artist Valery Koshlyakov is one of the most famous Russian artists, who has repeatedly represented the country at various world biennials. Louvre, Tretyakov Gallery, Center Pompidou, Russian Museum - everywhere you will find his works. The most famous canvas of the author was the painting "Versailles", in 2008, sold for 72.5 thousand pounds at the famous Sotheby's auction.
I am modern only in the sense that your contemporary, and not in what I do contemporary art. (
Valery Koshlyakov
)
Monuments of past eras are a favorite subject of the artist's painting.Modern painting Koshlyakov has its own highlight, namely, the predilection for using not the most traditional materials for creative work: cardboard, fabric, packaging boxes, etc., although in recent years the painter often returns to the canvas. In an attempt to achieve a matte surface, the Russian artist avoids oil paints, preferring acrylic and tempera.
You can also appreciate the palette of Russian visual art today by watching the following video report from one of the Manege Museum exhibitions:
Take it to yourself, tell your friends!
Read also on our website:
These pictures on the plates look so true that you want to eat them!
Modern painting is always something surprising! Here this artist from Canada paints realistic paintings on ordinary ceramic plates: even the portraits of celebrities look very natural to them, but when the object of creativity becomes food ... Immediately notice the trick does not work at all!
It seems as if these soft toys will fall out of the canvas now!
It's amazing how realistic these pictures look! There is a feelingas if the soft toys depicted on them are simply glued to the canvas - 31-year-old American artist Brent Estabrook so skillfully depicts them. No one would have refused to hang such a picture in the nursery!
Illusions in pictures that deceive your brain
The Canadian artist Rob Gonsalves drew a fine line between reality and dreams in his works, but, unlike the classic paintings of surrealists, his paintings do not look strange and bizarre, but truly magical! We suggest that you rather take a look at this beautiful specimen of magical realism.
This is how this artist depicted Russia in his scandalous paintings.
Few of our painters can now cause such a resonance in society, which caused a contemporary Russian artist Vasily Shulzhenko. They say that the work of his authorship can either penetrate or hate them - check for yourself by looking at these scandalous contemporary paintings.
Unusual techniques of drawing watercolor, which you did not know
Watercolors - one of the most favorite artists. First, watercolor has a lot of different techniques, and secondly, you can create a beautiful drawing with it, even if you can't draw at all. In detail, unusual techniques of drawing with watercolor are painted in our article.
Top 7 most expensive artists of our time
Contemporary art seems pretentious and empty to many people, but this does not change the fact that quite a lot of artists of the 21st century receive fabulous sums for their paintings. What a modern artist managed to earn on his work more than anyone else, and who is a little behind him - find out in our article.
10 Chinese contemporary artists you need to know
In the 60s of the last century, China passed through the Cultural Revolution, which, in one way or another, almost every Chinese contemporary artist felt on himself. As a result, a unique Chinese painting of our time has appeared, the TOP-10 of the best authors of which you can see in our article.
Paintings by Eugenia Gapchinskaya: happiness on canvas
The paintings of Gapchinskaya are truly unique: the images of funny chubby little angels, created without too much pretentiousness, managed to win the recognition of people in many countries of the world. Their main value is that they delight one of their kind, so take a look at this article and lift yourself up!
Pictures in modern style: how to choose?
Are you interested in contemporary art, and maybe even want to find a couple of pictures for the house? Then this article is for you! You can get acquainted with the main directions in the art of painting and find out for which interiors suitable paintings in a contemporary style.
Related news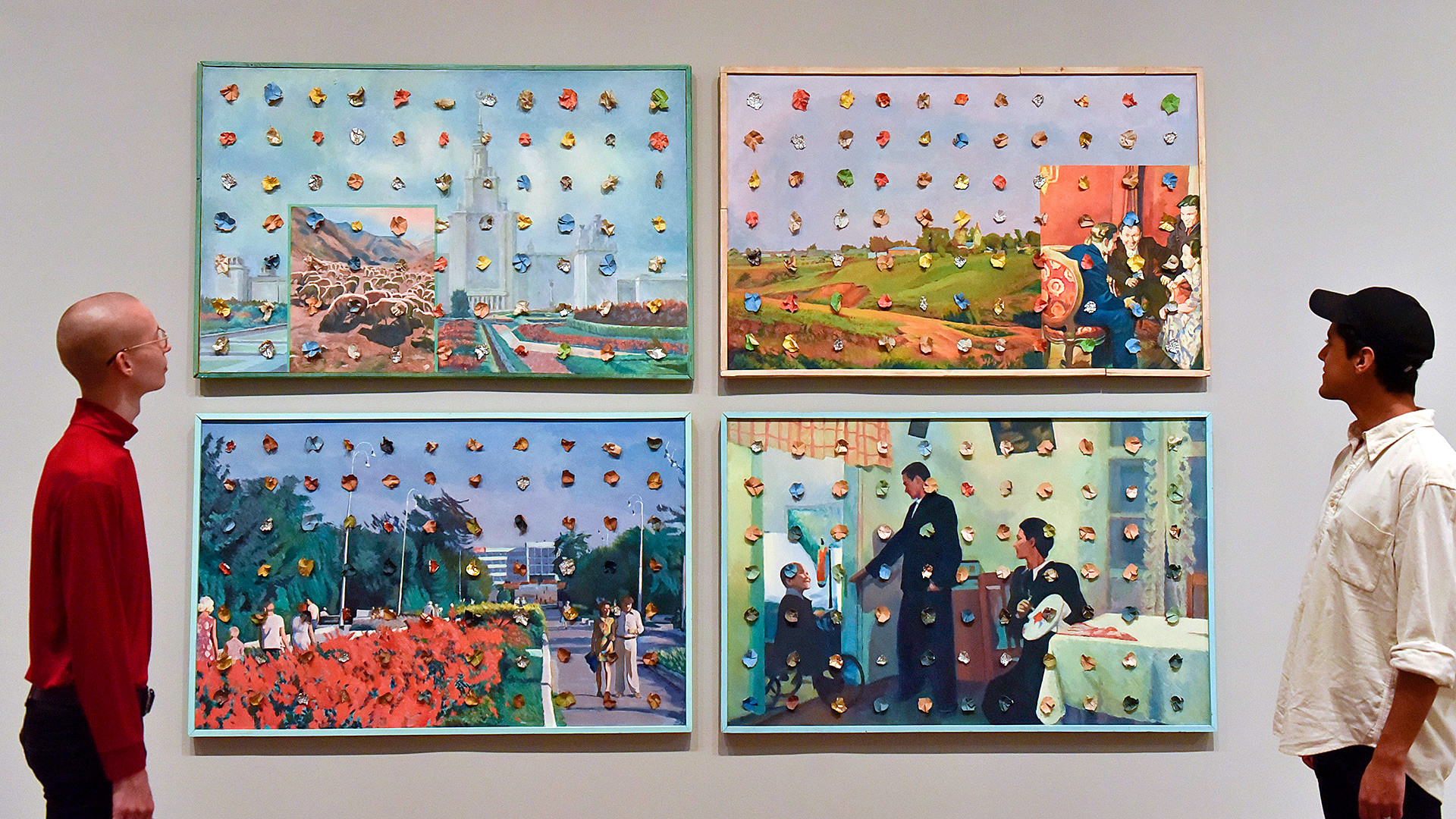 5 interesting contemporary artists of Russia
5 interesting contemporary artists of Russia
5 interesting contemporary artists of Russia
5 interesting contemporary artists of Russia
5 interesting contemporary artists of Russia