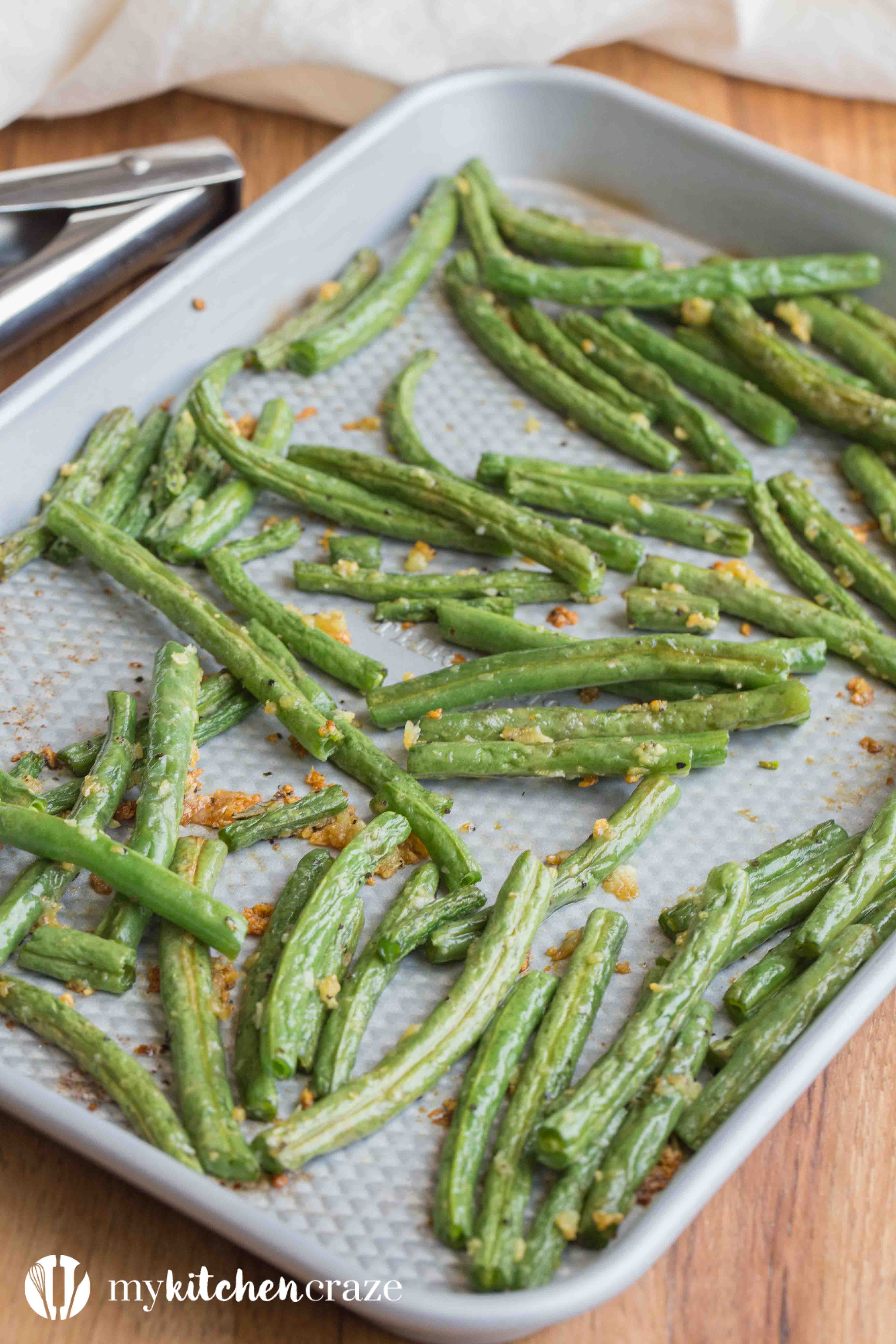 4 ways to cook green frozen beans (photo and video recipe)
Frozen green bean garnish
You can create quick and tasty culinary masterpieces from frozen beans. And now we offer to your attention a side dish, which is cooked for 20 minutes and perfectly combined with fish, poultry or meat. In the case when you do not need a side dish, you can always serve it as a hot salad.
Throw the un-frozen product in boiling water. After boiling boil it for 2-3 minutes (maximum 4) in salted water. If you use green beans, get rid of the tails and cut each pod into 2-3 pieces.
When she is boiled down - drain the water from her and put into cold ice water. This will keep the saturated green color.
Peel the garlic and remove the core. Then chop finely and pass through the press.
Peel and chop the onion into small cubes and fry it in any available oil until golden brown.
Add beans to it. Fry all ingredients over medium heat.Under the lid for 2-4 minutes, not forgetting the black pepper.
At the final stage, add chopped garlic. Mix everything well. Remove from heat and cover. After five minutes, the dish can be served.
Beans, stewed with mushrooms
For this dish you need to take:
pod frozen beans (green can also be used if summer is outside the window);
onion;
Champignon.
This dish goes well with buckwheat porridge.
If you cook it with the addition of tomato juice, then you will get even more refined aroma and saturation.
Before cooking, wash the mushrooms thoroughly and cut them into 4-6 pieces, and the onions with thin, if possible, half rings.
Heat 3-4 tablespoons of olive oil in a frying pan and fry the mushrooms and onions on it until the first moisture starts to stand out.
Now it's time to add our green beans. Mix everything well, add spices and simmer until cooked last over medium heat. Finished saute can serve both warm and cold.
To get acquainted with the variety of dishes that can be prepared from green beans, we decided to offer you a recipe for beans with meat.
String beans with meat
To make this dish tasty, you need the following ingredients:
500 gr. string beans (you can use both frozen and fresh);
2 tbsp. l walnuts;
500 gr. meat (preferably pork);
1 onion;
3 cloves of garlic.
Each pod cut into three parts, and then cook it in salted boiling water for twenty minutes. Cooking time may vary so that the product is not digested. Drain water.
During the time that the beans are boiled, peel and chop the onion and garlic, as small as possible, put everything to be fried, preferably in butter.
Pork cut into small pieces, then add to the onions. We salt. Close the lid. Stew everything until ready. If necessary, add a little vegetable oil.
When the meat is cooked, spread the beans to it, you can add chopped hot peppers, as well as peeled one tomato. To make it easier for the peel to come off, we wrap it with boiling water.
The final stage will be the addition of ground walnuts, a small portion of ginger or mint. Before serving, you can decorate with cilantro herbs.If this is not done, then it will look like the photo.
From the string bean a good cook is able to cook a delicious dish for every taste.
Our goal is to cook without hassle. That's why you can not go past the next simple recipe.
Stewed beans with tomatoes
What you need to cook this dish:
500 gr. beans;
200 gr. canned or fresh tomatoes;
1 onion;
2 or 3 cloves of garlic;
vegetable oil, pepper and salt to taste.
Start cooking.
Each pod of beans cut into 2-3 pieces, then boil it in a small amount of water for 10-12 minutes. Rinse in cold water.
Fry the finely chopped onion in a vegetable oil in a pan, when it is limp, add diced tomato, crushed garlic, pepper, salt and simmer everything under the lid for no more than 5-7 minutes.
After this time, add boiled beans to the ingredients, stir and simmer over low heat for about 5 minutes, bringing to full readiness. Decorate the dish with parsley.
Related news