Anastasia Sergeeva
21.04.2017
10 of the most expensive cities in the world, where living costs a pretty penny
The analytical center of the Economist Intelligence Unit (EIU), which is a subdivision of the authoritative British publication The Economist, has once again made the rating of the most expensive cities in our planet. Places in the list were distributed according to the cost of goods and services that are most needed for life: food, housing, medical services, transportation, etc. Next, we arranged the most expensive cities in the world in order from 10th place to the leader rating.
Copenhagen, Denmark
In 10th place in the most expensive cities in the world included the Danish capital, which, in addition to the high cost of living, is also one of the most favorable cities in terms of quality of life and safety. Probably, these advantages are compensated by high prices: for example, the average dinner for one will cost you $ 15, and a cup of coffee - at $ 5. Travel by public transport costs about $ 3.6, and hostels and cheap hotels cost at least $ 70 per day.Of course, the average salary of a resident of the capital is about $ 5,800, but from our domestic tourist the trip to Copenhagen is not at all a financially advantageous trip.
New York, USA
Perhaps, everything is clear with New York: a huge and crowded tourist center, the capital of the world, a dream city for many is not surprising that the prices are appropriate. In order to eat inexpensively, you will have to pay $ 18 at a time, you need to pay $ 3 for one subway ticket, and $ 30 per day for the cheapest hostel. Accommodation costs twice as much as in Copenhagen: for a month of living in a 1-room apartment in the city center, you will have to pay about $ 3,000 instead of $ 1,300 in Danish. But even with such prices it's hard to argue with the fact that seeing New York is definitely worth it at least once in your life - and you either hate this place or love it forever.
Paris, France
On the 8th position in the most expensive cities in the world got the most one of the most popular cities in Europe - Paris, where tourists fly from all over the globe. Romantic capital, where in the morning they drink coffee with croissants, and on weekends they gather for a picnic on the banks of the Seine. However, the prices here really bite: $ 14 per meal, $ 100 per night in a cheap hotel, and $ 1300 per month in a one-room studio.If the dear life does not scare you, then even with a working or student visa you will have to collect a bunch of documents, find official housing and go through all circles of bureaucratic hell to get the right to wake up in this special city every day.
Geneva, Switzerland
Perhaps, among other European countries, Switzerland is not the most popular point on the map for tourists, but when it comes to emigration, the number of people willing to see one of the safest and happiest countries in the world, according to authoritative ratings, is significantly increasing. And one of the most popular cities in this country is the beautiful Geneva. Around fantastic nature, clear water, delicious chocolate and multilingual environment - what is not an ideal place to live! Although this is where it is expensive to live: food costs $ 25, transportation - $ 3, movie ticket - $ 18.
Seoul, South Korea
The capital of South Korea is also rightfully brought to the most expensive cities in the world: it is one of the most visited Asian megacities, where tourism is a very important item of state revenue, and the centuries-old Korean traditions blend harmoniously with modern culture: very tasty street food, stunning scenery, the fastest in the world of the Internet - the benefits of mass.
Concurrently, Seoul is one of the safest cities in the world, in which girls really are not afraid to walk the streets alone at night. And in general, nightlife is very developed here: there are entire areas where shops, cafes and entertainment facilities work until the morning, so tourists are not bored. But the prices are appropriate: coffee is not cheaper than in Europe - $ 4 per cup, and to buy a local SIM card on the phone (when entering the country you will not work), you will need to give $ 25.
Osaka, Japan
To the surprise of many tourists who have not heard anything about this city, Osaka managed to get to the 5th place in the list of cities in the world where it is expensive to live. It looks, like many large Japanese cities, very modern: there are huge shopping and entertainment centers, office skyscrapers, attractions, clubs and restaurants everywhere. Only 7-10 years ago, Osaka ranked second in the world for high prices, second only to the capital of the country - Tokyo. Now here you can drink coffee for $ 3, take a business lunch for $ 9, rent a room for a month for $ 700 and pay a 15-minute visit to the doctor for $ 28.
Tokyo, Japan
The capital of Japan has recently been considered the most expensive city in the world,but lost ground due to the fall of the yen - the national Japanese currency. However, this did not prevent her from entering the top five of those places in the world where it is expensive for both tourists and the Japanese themselves. But Tokyo is one of the largest international economic and industrial centers of our planet, in which unique inventions are created and the latest developments are applied in many areas of life, and for convenience you have to pay: $ 10-15 for a budget lunch, $ 15-19 for a movie ticket, $ 2-3 for a trip to the subway, $ 50 for a 1-2-star hotel.
See also: 15 things from Japan, which we lack for a comfortable life
Zurich, Switzerland
The most expensive cities in the world in Switzerland meet twice: on the 3rd place in the ranking was a business-like Zurich, which is associated by many with the most accurate watches in the world and the most reliable banks. And, of course, there are also tourists waiting for delicious sweets, fountains with drinking water, delicious nature and beautiful architecture. The good news is that here you can basically do without using public transport, but otherwise you have to fork out: cheap food will cost $ 25, a hostel from $ 100, and a cup of coffee will cost $ 5.
Hong Kong
At the 2nd place in the most expensive cities, EIU analysts enrolled Hong Kong - a special administrative region of the PRC, an international trade and business center, and the largest Asian megalopolis with an absolutely European way of life. Life among the glass skyscrapers of Hong Kong is always in full swing, office workaholics rush to meet in the streets, and shopaholic tourists rush to the malls, for whom the variety of shops and goods in Hong Kong is just a paradise. But all this is accompanied by a rather expensive life: $ 12 for a business lunch, more than $ 2000 for renting a 1-room apartment and $ 44 for a visit to the doctor.
Singapore
And ends our list, which included the most expensive cities in the world, independent Singapore - a city-state in Southeast Asia, which in a short time managed to move from the category of "third world countries" to the rank of the most highly developed. Singapore is very densely populated, combining several cultures and languages: English, Malay, Tamil, and also the state Chinese language - Putonghua. For this reason, in this cosmopolitan city, both East and West are harmoniously combined. The average price for lunch here can be dined for $ 43, a cappuccino will cost $ 4-5, from $ 2000 per month for renting a 1-room studio.Famous for Singapore and a very expensive education - an international elementary school for 1 year will result in as much as $ 20,000 for parents.
And as opposed to the most expensive cities, we advise you to find out about places that are quite cheap for tourists - details in the video:
Related article: In which countries of the world can you relax for $ 100?
Take it to yourself, tell your friends!
Read also on our website:
Traveling Wisely: Cool Life Hacks for Tourists
Anything happens in travels and trips: now there is no toilet nearby, then there is nowhere to put things, then there were no spoons at hand ... So that you could get out of similar situations with dignity, we found cool life hacking for tourists, which will open your eyes to original solutions many small problems.
15 ways to cheat tourists in different countries: everyone can get caught
When going on vacation abroad, be careful: someone from the local crooks will certainly want to take advantage of the fact that you are not a local person and may be very naive. How to cheat tourists most often? The most common types of fraud abroad are collected in our article - take note!
How to behave on vacation? Hotel Security Rules
The holiday season begins, when many decide to allow themselves to rest abroad, staying at a hotel. And although we do not advise you to become paranoid about potential threats that may await you there, but it is in your interest to learn the safety rules at the hotel so as not to become a victim of attacks and thefts.
We are going on a trip: what must be in the first-aid kit?
A first-aid kit is as important an attribute of travel as a passport, money and other basic necessities, because the first aid provided in time can save a person's health and life. What should be in the first-aid kit of the traveler, what medicines are better for taking on a trip - we tell in detail in this article.
Useful gadgets that will come in handy when traveling
In the age of development of new technologies, modern travelers and tourists take with them not only documents, money, clothes and a mobile phone, because many interesting devices have appeared in the world that make the journey even more comfortable.We will tell you what useful gadgets worth taking on a trip.
Amazing places in Russia that you need to see with your own eyes
Many forget that not only distant countries, but Russia itself is rich in places of amazing beauty that everyone should see. Therefore, we decided to recall the architectural and natural sights of Russia, worthy of your attention - except for the already popular places in Moscow and St. Petersburg.
The most colorful cities in the world that will make your day brighter
Are you also bored with our boring and monotonous gray buildings, which are the only ones that can drive passers-by into melancholy? But there are in the world unusual color cities, where houses are painted in such bright and cheerful shades, that from them the mood flies up, and the soul sings! Admire them and we offer in our article.
15 things from Japan, which we lack for a comfortable life
Japan is considered to be one of the leaders in the field of innovation all over the world: in this country you can see such unusual things and know-how that you would not think of anywhere else! And they are all aimed at making life in Japan even more comfortable for people.I would like to see such useful Japanese things with us!
Unusual winter fun of the world, which is especially popular with tourists.
Looking for an alternative to traditional winter fun? We offer you to arm yourself with the experience of other countries that either offer their residents and tourists new types of seasonal leisure activities, or show a fresh look at familiar winter activities. We suggest to take these options on a note!
The most amazing places in the world, the existence of which is difficult to believe
Nature, man, and sometimes their tandem, are able to create such amazing sights that you look at the photos and you don't believe in your eyes - it seems like this is a very skillful photoshop. Next you will find a selection of photos, where the most beautiful places in the world are collected - look and see for yourself!
Coral Travel franchise: the triumph of mutually beneficial cooperation
This form of business as franchising has established itself as one of the most successful, because it benefits both the brand and the franchisee working with it. The business trend is also practiced in the travel industry - read more about this in our article.
These extreme entertainment can not stand everyone!
Some people simply cannot live without tickling their nerves. But besides the usual extreme sports, mankind has come up with other extreme entertainment, which you may hear for the first time in your life. What an unusual way you can get a charge of adrenaline - find out further.
Related news
10 of the most expensive cities in the world, where living costs a pretty penny
10 of the most expensive cities in the world, where living costs a pretty penny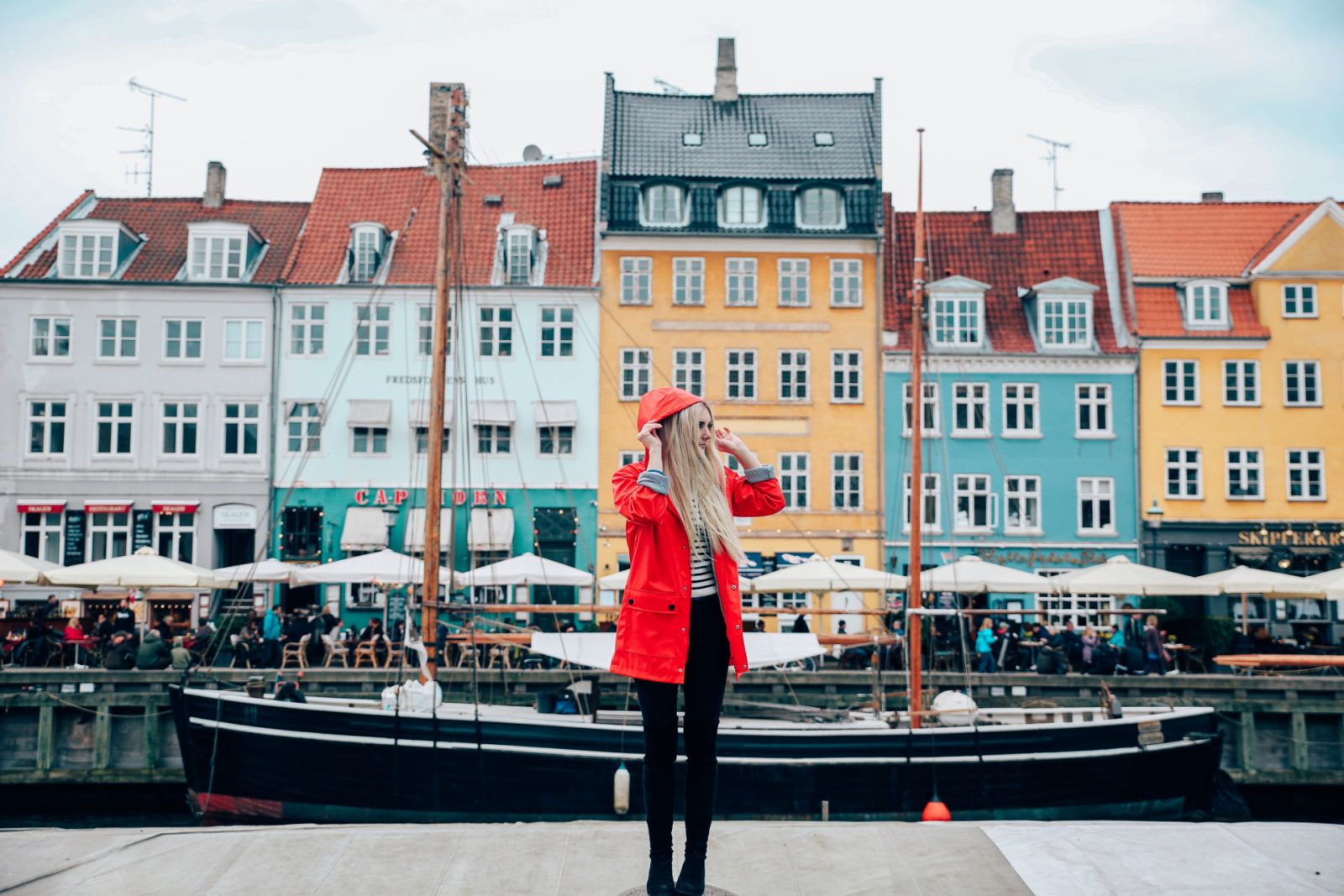 10 of the most expensive cities in the world, where living costs a pretty penny
10 of the most expensive cities in the world, where living costs a pretty penny
10 of the most expensive cities in the world, where living costs a pretty penny